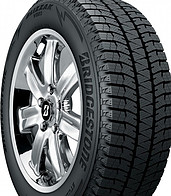 The new Blizzak WS90 is a winter tire engineered to deliver the best winter performance when driving through the lightest to the extreme winter condition.
This Blizzak WS90 is a studless ice and snow winter tire built with the latest technology which helps in delivering its best through different winter conditions.
It is available in 14 inches to 20-inch diameter with treads that can last more than a single winter season.
The tire is designed for coupes, sedans, minivans, and crossovers.
Let's get to know more about the new Blizzak WS90 from the technology embedded in this tire to its performance in this Bridgestone Blizzak WS90 review.
---
Bridgestone Blizzak WS90
Technology
The Blizzak compound is built into its symmetric tread pattern.
Its symmetric tread pattern features increased block stiffness for better steering abilities and better treadwear.
Bridgestone's next-generation multi-cell compound with its bite particles aids better grip on ice and easy movement across a thin layer of water.
Edge performance technology and interlocking sipes give enhanced performance.
A tread pattern is built to make good contact with its driving surface.
15% more block edges than its predecessor for better traction on ice and to deliver a good braking distance on a slippery surface.
Silica enhancement for improved grip on snow and ice driving surface.
You find the Blizzak WS90 with the three-peak mountain snowflake (3PMSF) symbol because it meets the industry severe snow service requirement.
About The New WS90
The Blizzak WS9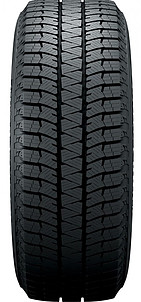 0 is an improved version and a successor to the previous WS80.
The former WS80 is a very good winter tire that does give a great performance on winter surfaces.
However, the new WS90 has a few additions and improvements in comparison to its predecessor.
Its tread compound through the multicell technology attracts water and then clears it from its surface for better grip and by so doing, has given the tire a 14% improvement in its stopping distance on ice compared to other leading competitors.
Also, it features nano pro-tech for better flexibility in cold weather conditions as it is well-known that rubber starts to get stiff at low temperatures.
Its tread design improves drainage which is very useful on a wet surface to avoid hydroplaning.
It has lasting tread than the WS80, so consumers can get two winter seasons out of this tire before its tread wear out completely.
As stated by Bridgestone, most of the new innovations and the improvement in the WS90 are based on customers' and dealers' feedback.
Just like the WS80, this tire is already set up to be a winner on winter driving surfaces.
Tire Sizes
14''
185/65R1486T
15''
175/65R15 84H, 185/55R15 82H, 185/60R15 84T, 185/65R15 88T, 195/60R15 88T, 195/65R15 91H, 205/65R15 94T, 215/70R15 98T
16''
185/55R16 87T, 195/55R16 87H, 195/60R16 89H, 205/55R16 91H, 205/60R16 92H, 205/65R16 95T, 215/55R16 97H, 215/60R16 95H, 215/65R16 98H, 225/60R16 98H, 225/65R16 100T, 235/60R16 100T, 235/65R16 103T,
17''
205/40R17 84H, 205/50R17 93H, 215/45R17 91T, 215/50R17 95H, 215/55R17 94H, 215/60R17 96T, 215/65R17 99T, 225/45R17 91H, 225/50R17 94H, 225/55R17 97H, 225/65R17 102H, 235/45R17 97H, 235/55R17 99H, 235/60R17 102T, 245/45R17 99H, P245/50R17 98H
18''
215/55R18 95T, 225/40R18 92H, 225/45R18 95H, 225/50R18 95T, 225/55R18 98H, 235/40R18 95H, 235/45R18 94H, 235/50R18 101H, 245/40R18 97H, 245/45R18 100H, 245/50R18 104H, 255/35R18 90H
19''
235/50R19 99H, 245/45R19 98H
20''
245/45R20 104H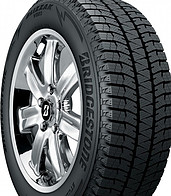 Pros
The confident stopping power on snow and ice
Delivers good handling when driving through winter surface
Good grip and control when driving
(3PMSF) the three-peak mountain snowflake symbol

Alfred's Take
The Blizzak WS90 is designed for drivers of coupes, minivans, crossovers, and sedans that want the best performance from their tires, even in the worst winter driving conditions.
They are considered ideal for those drivers that desire control, confidence, and secure handling in this driving condition.
The WS90 is made to replace the former WS80, which is not a bad idea as it is capable of delivering the best performance, just like the WS80 and even more.
---
Conclusion
The WS90 is advised by Bridgestone to be installed in sets of all four without mixing with another tire if you wish them to deliver the best performance, great handling and for its traction abilities to be at its best when driving through winter conditions.
According to all the information we got when compiling this Bridgestone Blizzak WS90 review for you, we say it will be a good choice to buy.
If you have a comment, review, or question, leave it in the box below.
We will be glad to hear from you.
---