The importance of proper tire inflation and how TPMS light can help you maintain good tire conditions cannot be over emphasized. The Tire Pressure Monitoring System Light is purposely designed to alert you when tire pressure is too low and could to create unsafe driving conditions.
If the light is illuminated, it means your tires could be under inflated, which can lead to undue tire wear and possible tire failure. In this article we will answer extensively your most important frequently asked question about TPMS light in car.

WHAT DOES A TPMS WARNING LIGHT MEAN?
The TPMS symbol light is designed and fixed to pass across to you information regarding the state of health of your tire regarding the pressure contained therein. When this warning light shows, the first thing to do is manually check your tire pressures with a gauge and add air until the pressures reach the vehicle manufacturer specification.
Please be informed that TPMS does not replace routine tire pressure maintenance but just a tool that can help alert you when pressure is low.
Maintaining routine check and maintenance of your tires on regular basis is of great safety importance as a tire pressure may drop below standard inflation long before the TPMS warning light comes on, as the light only comes on when the tire pressure gets too low or too high as the case may be.
Note also that when the TPMS light comes on – and stays on, it means at least one of your tires is at a low pressure level.
You are required to check the pressure of all the tires with an excellent pressure gauge to identify which tire and determine the cause of pressure loss and add air or service the tire(s) as appropriate.
WHY WILL TPMS LIGHT FLASHES AND THEN STAYS ON?
If the light flashes for approximately 60 to 90 seconds every time you start your car and then stays on it means the TPMS is malfunctioning and should be taken to an automotive service center for an inspection.
If quick action is not taken in this regard, the TPMS will not be able to warn you of low tire pressure as it is out of order and this situation can be dangerous.
WHY DO TPMS LIGHT GO ON AND OFF?
The light may go off and on at will when tire pressure is near the level that triggers an alert, which may be as a result of fluctuating temperature. This typically occurs when pressure decreases over-night due to a drop in environmental temperature that causes the light to turn on.
The light may turn off when pressure increases during the day due to rising ambient temperature and or heat generated from the driving the vehicle.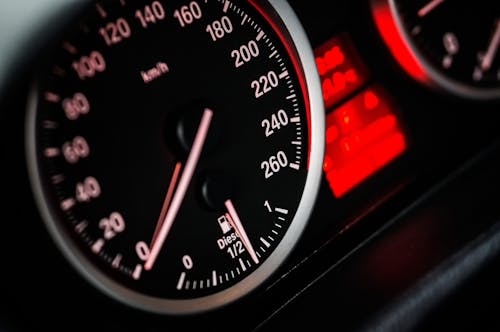 DOES A TPMS REPLACE REGULAR TIRE PRESSURE CHECKS?
No. TPMS is not a replacement for regular tire pressure checks. Basic knowledge of the warning light and what is expected to be done is an important part of a responsible driver's duty. However, depending on the situation, TPMS may have some limitations which may include:
TPMS light inability to accurately determine the low-pressure of a particular tire if other tires are losing pressure at the same rate.
The TPMS warning light may be set to illuminate below the tire pressure needed to carry the load in the vehicle.
The sensor(s) may not be accurately transmitting tire pressure data to the on-board computer.
HOW DOES TPMS LIGHT WORK?
In most modern new cars, an electronically installed TPMS system inside the tire monitors the air pressure and its adequacy. If your tires are under- or over-inflated, the TPMS activates a warning light on your dashboard.
When the light is steady, it means you need to have your tire pressure checked. When the light is flashing, it means you need to have your TPMS checked.
If you see the TPMS light, stop by any available TPMS technician's store for a tire pressure check or get to a gas station as soon as possible, and add air to your tires if you are on a tour.
However, the TPMS light illuminating or flashing after installing a spare tire is not anything serious to get worried about. It is just the system's way of letting you know it can't locate a TPMS assembly in the spare tire.
Generally, TPMS takes the guesswork out of accurate tire pressure. It automatically lets you know when pressure is low, which keeps you safer, protects your tires from damage and improves your MPGs.
WHY WILL MY TIRE PRESSURE LIGHT BLINK?
If your tires are under- or over-inflated, the TPMS activates a warning light on your dashboard. When the light blinks or is flashing continuously it means you need to have your TPMS assembly inspected to check for possible errors. But when the light is steady, it means you need to have your tire pressure checked.
If your TPMS light is blinking when you start your vehicle, only to turn off a few seconds later, this is normal. Most vehicles flash all of their dashboard warning lights on startup.
However, this could be a problem signal if the light continues flashing or starts flashing when you are driving because it could also indicate an error or malfunctioning of the sensors or sensor battery. In this case your best option is to get to a technician for an inspection.
HOW DO I PUT OFF MY TIRE PRESSURE LIGHT?
The purpose of the tire pressure light is to alert you to a problem with your tires. The tire pressure monitoring system (TPMS) is an important safety feature of your car, truck, or SUV, so you should always ensure that it is activated and is operating properly.
To put off your tire pressure light, press the TPMS reset button located beneath the steering wheel and hold it until the light blinks three times, then release it. Start the car and let it run for 20 minutes to reset the sensor.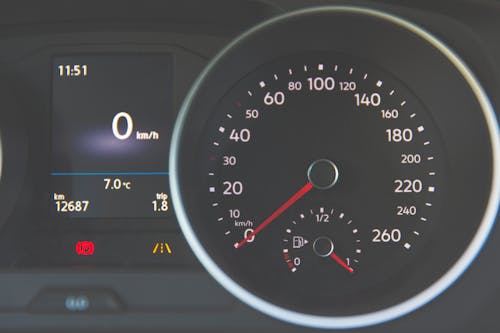 HOW DO I RESET MY TIRE PRESSURE LIGHT?
Once you have checked your tire pressure with a gauge and ensured they are all fully inflated (and not over inflated) and the light is still showing it's time to consider resetting your tire pressure light.
However unlike taking on common maintenance issues yourself, resetting a warning light should be a last resort. Drive the car at 50 mph for about 10 minutes, this should reset the sensor, and the next time you start the car the TPMS light should be off.
If not then off the vehicle, turn the key to the "on" position, but don't start the car, hold the TPMS reset button until the tire pressure light blinks three times, then release it. This can cause your sensor to reset the next time you turn on the car.
Other ways to reset which include:
Inflating each tire (including your spare) to 3 PSI over the recommended amount, then deflating them completely. After all the tires have been deflated, re-inflate them to the proper PSI.
With the vehicle off, open the hood and disconnect the positive battery cable. Turn the key to the "On" position and honk the horn for about three seconds to discharge any power still stored in the vehicle, then reconnect the battery.
It is always better to reset tire pressure light at early hours of the day because when the temperature drops, air gets denser and takes up less space, meaning reduced pressure from the air in your tires.
IS IT SAFE TO DRIVE WHILE TPMS LIGHT IS ON?
No. Do not ignore your TPMS light. As far as dashboard warning lights are concerned, the TPMS is one of the least severe, but it should never be ignored because if one or more of your tires are under inflated;
It can reduce your vehicle's fuel economy, it can lead to unpredictable vehicle handling, it can decrease your tire life-span through uneven wear and tear and can ultimately impact your safety on the road by leading to unexpected blow-out.
WHAT SHOULD I DO IF MY TPMS LIGHT SUDDENLY COME ON?
Should your TPMS light comes on while driving or stays on after you start your car, you are to get to the nearest gas station or rest stop with an air pump and inflate the tire(s) to the recommended PSI.
Outside your control, tires typically can lose pressure from many factors; either from a sudden decrease in environmental temperature, leak from the valve or small puncture from iron or gravel piercing.
HOW DO I DIFFERENTIATE BETWEEN TPMS LIGHT AND LOW TIRE PRESSURE
After starting your car it is normal that the TPMS light turns on for a few seconds and goes off automatically.
Your car is equipped with a tire pressure monitoring system (TPMS) that is designed to keep tabs on the air pressure in each tire. When the system notices a tire is low, it automatically turns on the Low Tire Pressure light on your dash (it looks like a tire with an exclamation point in it). This light will stay on until you check the tires and adjust the pressure.
TPMS warning light will be on when a tire is low and should eventually go out after a tire has been inflated to its recommended pressure according to the vehicle's door placard and ATEQ TPMS.
The TPMS light, on the other hand, is designed to come on when there is a problem with the monitoring system itself. For example, if a sensor in a wheel fails, the TPMS light will come on and stay on until the problem has been corrected.
However, if the light stays on, it indicates that one or more of the tires on the vehicle are at least 25% below the recommended pressure.
If the light flashes for one to two minutes, it indicates there is a malfunction in the TPMS system.
HOW DO I MAINTAIN MY TPMS TO AVOID FAULTS?
To prevent problems of malfunctioning (or avoid further faults once a problem is fixed), here is what you can do to minimize your chances of getting stuck with another malfunction:
First, if a tire requires a replacement valve-stem core, choose a stainless steel core. The brass cores corrode easily. A stainless steel core costs about $2, but a corrosion-damaged sensor can cost about $100 to fix or replace, so it is worth investing in the stainless core.
Secondly, always keep the cap screwed onto the valve stem. This protects the sensor from water, mud, and road salt damage.
Thirdly, avoid using aerosol flat-fixer, if possible. It may say "sensor-safe," but it can cause problems if the fixer compound enters the hole through which the sensor measures pressure. If a sensor hole becomes plugged, it may become unable to take readings.
CONCLUSION
TPMS light can help you maintain good tire-life, smooth and problems-free drive all year round and your personal safety on the road if strict adherence to the simple rules, sensitive observance and proper maintenance culture is observed.
Knowing what can cause damages to the light, knowing what to do when the light is warning, how to replace and reset when the necessity arise are some important things you ought to have gained from our article above.
We hope you will adequately fortify yourself with these few TPMS light in car FAQ to keep your vehicle in good working conditions for a longer period and to sustain a pleasurable drive. If you have a comment or question kindly leave it in the box below, we will be glad to hear from you.