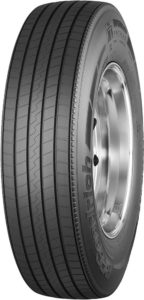 Highway Control T is BFGoodrich's new commercial truck tire, designed for trucks used for long haul, tanker, refrigerated, and dry van truckload.
Available in 4 Load Range G sizes, Highway Control T will be replacing BFGoodrich TR 144.
This tire has a long tread life such that BFGoodrich is offering a two-year even-wear satisfaction guarantee and its groove is engineered to deliver outstanding wet performance and swift water evacuation.
Let's get to know more about the new BFGoodrich highway control T in this article.
---
BFGoodrich Highway Control T
Shoulder decoupling groove with micro sipes which improves its mileage and helps with even wear.
Multiple retread life that aids excellent retreadability.
Pass-thru groove design for all-weather confidence, water evacuation, and great performance when hauling in stormy conditions.
New sidewall compounds for fuel efficiency without having uneven wear
Tire Sizes
11R22.5, 275/80R22.5, 11R24.5, 285/75R24.5 (Load Range G).
Warranty
This tire comes with 5 Years or 2-Retread Limited Casing Guarantee when retreaded by an authorized Michelin Retread Technologies (MRT) Dealer or an Oliver Retread dealer.
BFGoodrich offers its customer generous satisfaction warranty, by offering 50 reimbursements of your acquisition price per tire if you are not completely satisfied with the HIGHWAY CONTROL T tire even wear performance in the first two 2 years or before of its usable tread life, whichever comes first.
What Kind Of Truck Is The Highway Control T For?
There are different kinds of trucks – light and heavy-duty trucks.
Highway T is not designed for light trucks, but for heavy-duty or commercial trucks.
Trucks vary in size, power, and configuration.
Some light trucks are similar to SUVs.
However, commercial trucks can be very large with greater load capacity and more strength in comparison to light trucks.
Sometimes they are configured to be mounted with specialized equipment.
Examples of these are – refuse trucks, fire trucks, concrete mixers, and suction excavators.
About BFGoodrich
BFGoodrich is an American tire brand, which is a part of Goodrich's cooperation.
It was acquired in 1990 along with Uniroyal by Michelin.
Founded by DR. Benjamin Franklin Goodrich in 1870, the company developed tires for airplanes, racing cars, trucks.
Nowadays, it is more popular among off-road enthusiasts due to its unique tread design, with the great performance of its truck tires.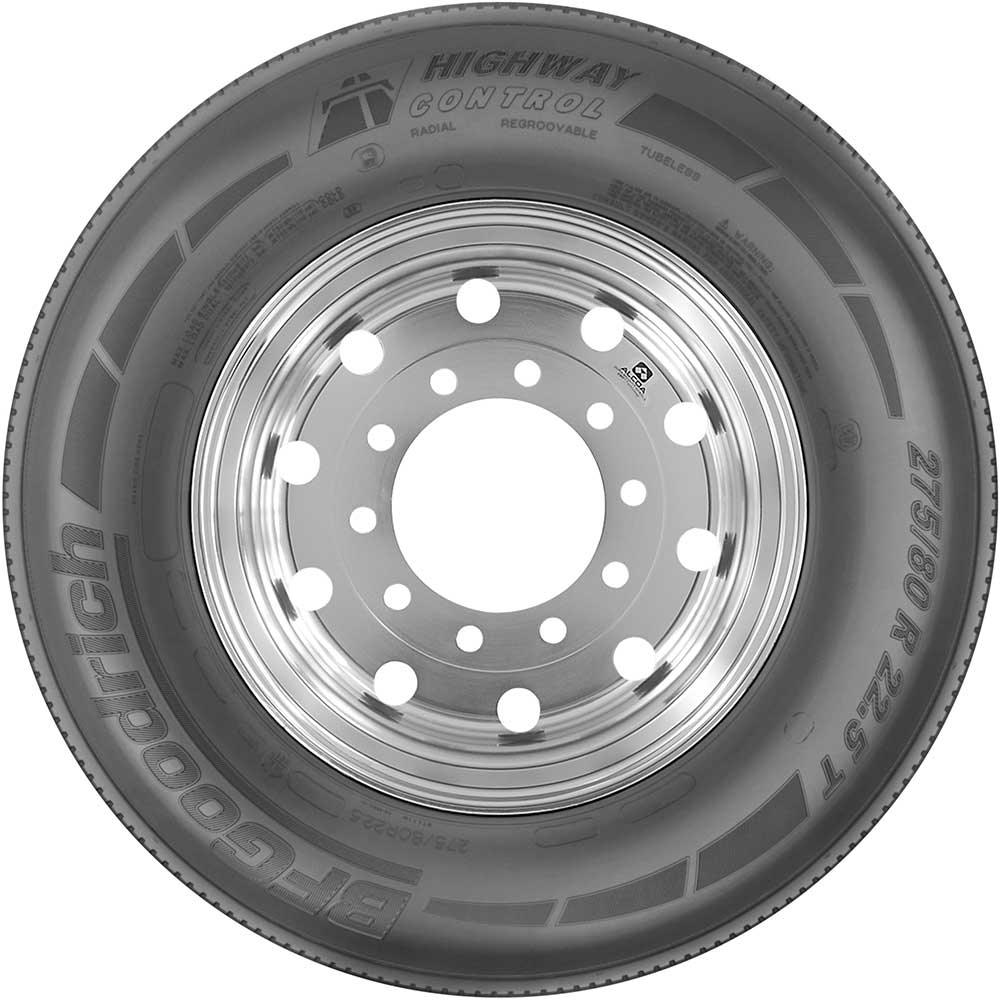 About BFGoodrich Highway Terrain T
Bfgoodrich released not just one but two new commercial truck products – Highway Control S and T, for North American trucks to take control of uptime when driving on the nation's highways and byways.
This trailer tire is designed to deliver long, even wear and fuel efficiency for trucks used for the long haul, tanker, refrigerated, and dry van truckload.
As stated by Adam Murphy, vice president of marketing for BFGoodrich commercial truck tires. "BFGoodrich commercial truck products are built to deliver long, even wear and fuel-efficiency performance to get the job done even in tough conditions. It's a brand that fleet operators can count on".
This new BFGOODRICH is SmartWay verified and the highway control T will replace BFGoodrich TR 144.
Although they have almost the same features and technology used in building them, the control T features new sidewall compounds that enhance fuel efficiency without sacrificing its tread wear.
It also features grooves that are designed to evacuate water and reduce the risk of hydroplaning while its variable groove wall helps to eject stones and extend casing life.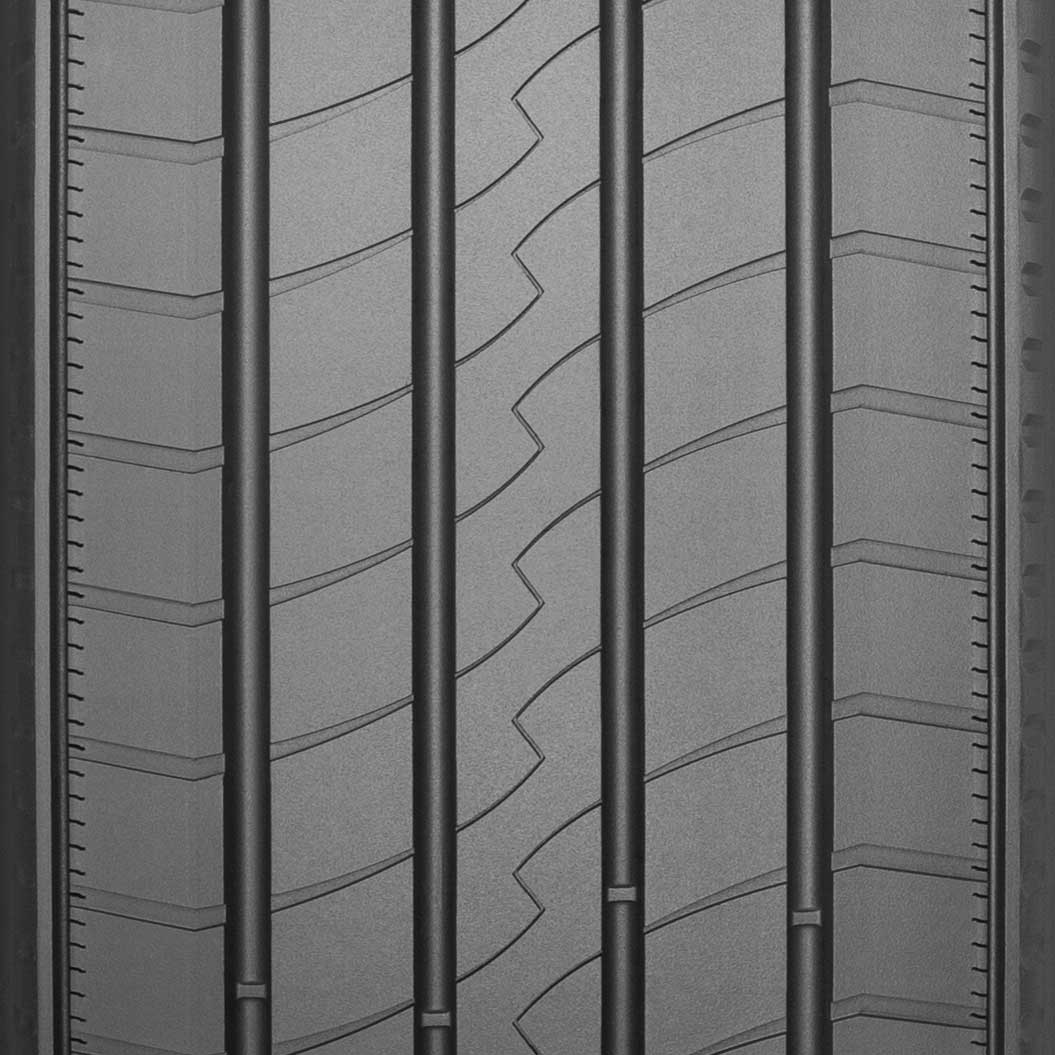 Pros
A two-year even-wear satisfaction guarantee
4 Load Range G sizes
Pass-thru groove design
5 Years or 2-Retread Limited Casing Guarantee

Alfred's Take
Being that there are no complaints about this tire, and none of the disadvantages mentioned by its users, we can only conclude that you will not make a mistake by buying it, especially if you are looking for a  tire that is strong and built to last.
---
Conclusion
With BFGoodrich 2 year even wear satisfaction guarantee, we say this company is really confident about the performance of this tire and it will be a good choice to pick.
We hope you find our BFGoodrich Highway Control T article helpful.
If you have a comment or review, drop it in the box below, we will be glad to hear from you.
---