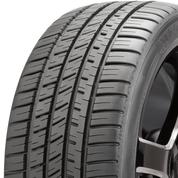 One of the beautiful series from Michelin tires, the Pilot Sport A/S 3 is an all-season and off-road tire that features a very aggressive tread pattern that provides good traction.
In this article, we will be giving you an in-depth Michelin Pilot Sport A/S 3 review, from its performance to its load index to its suitability, etc.
This tire is built to be suitable for trucks and cars and it combines the summer level of good grip during the wet and dry conditions with light snow mobility.
---
Michelin Pilot Sport A/S 3
Performance
Michelin Pilot Sport A/S 3 offers an incredible wet grip and it is built to resist hydroplaning irrespective of the road surface, with unique variable thickness of sipes which provide additional biting edges in low grip conditions to improve wet and snow traction.
It is built with a high amount of silica in the tread compound, combined with variable thickness and very wide circumferential grooves.
This tire is of course an ultimate ultra-performance all-season tire with a high level of performance and a good grip in all driving conditions.
It is a good decision if you feel like having the tire working on your vehicle right now.
But before reaching out for the pilot sport A/S 3 tire, here are a handful of tips that we feel will best help and also give a guide through its usage.
Season
For drivers that have waited long enough in having a tire that will provide them with enhanced handling and control in various weather conditions, the Michelin Pilot Sport A/S 3 has got all it takes to offer you that.
The all-season tire uses a unique tread that is designed with highly proven technologies in giving out all-season performance with an awesome dry and wet braking.
This distinguished tire is ideal for performance optimization and confident driving all year round, providing you with a good grip during all seasons, even on light snow.
However, all-season tires are not advisable for heavy snow or when it is freezing, and you will be better off with a winter tire or an all-terrain tire or snow chains.
Vehicle Suitability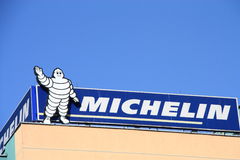 The Pilot Sport A/S 3 is a smooth and elegant tire, manufactured for light trucks, luxury cars, ultra-high-performance sports cars, SUVs, crossovers, minivan, and passenger cars.
Terrain
The ultra-high-performance all-season tire is not suitable for driving in heavy snow.
However, it still keeps you comfortably going with a good grip on wet pavements, irrespective of the sipes.
Warranty
The Pilot Sport A/S 3 comes with 45,000 miles limited warranty in addition to the standard materials and workmanship warranty from tread wear and mileage, with all tires from Michelin having a standard manufacturing warranty that covers defects in workmanship and materials.
Budget
The Michelin Pilot Sport A/S 3 is a little on the high side.
This can bring about discouragement in its purchase for first-timers who are willing to have it working with their high-performance cars.
But, the tire is worth the value for the money as an all-season Ultra High-performance tire.
Load Index
This tire is built with a great load index but be informed that the load index of each tire varies and so does its mileage.
Sizes
The Michelin Pilot Sport A/S 3 comes in various sizes.
It is advisable to make a check on the tire sizes of your car.
In some cases, you might have the push to upgrade the sizes of your tire, thereby planning to buy the bigger size to the previous ones you have on your car, and sometimes it could be for the smaller size.
This tends to give bad results if you do not check properly if it will be a great decision for your vehicle and your driving conditions.
So, it is better to do some research and be certain on which size to go for or better still just have the exact size of the tire that comes with your car replaced there.
Speed
For the riders who fancy high speed and race tires, the Michelin Pilot Sport A/S 3 has got it all when it comes to speed.
This tire amazingly handles a dry road efficiently and conserves fuel, even at flying speed.

Usage Considerations
Sometimes, making another choice of tires to have to work on your car could be demanding.
Reasons have been that some drivers would always want to buy the same sets of tires that were installed on their cars right from the place of purchase.
However, giving a try on the Michelin Pilot Sport A/S 3 is definitely going to be a wonderful decision even if it seemed like taking a great risk.
This tire is an all-season Ultra High-performance tire that is always on the go, with an asymmetric tread pattern and variable contact patch 2.0 design which enhances drier grip.
It has to offer a shorter wet and dry braking, in combination with long tread life.
You get good traction while it improves mobility in cold weather or in light winter conditions.
It features the highest degree amount of silica in the tread compound which aids shorter wet and dry braking.
Pros
Superior traction in light snow conditions
Precise steering and response
Awesome grip on wet and dry roads
Shorter stopping distance
Cons
Not suitable for driving in heavy snow
A little pricey

Alfred's Take
All the features that we have mentioned make the tire the best and claiming the top spot over competitors of its kind in the Ultra High performance in the all-season category, with very precise handling without sacrificing safety.
---
Recommendation
The Pilot Sport A/S 3 personifies the commitment of the Michelin in delivering total performance.
Either on the highway or on the street, the Pilot Sport A/S 3 are very exceptional with a great combination of safety, long-lasting tread wear, durability, fuel efficiency, good grip, and ruggedness.
It offers you the best performance, comfortable ride, and responsive handling for various cars like passenger cars, light trucks, ultra-high-performance sports cars, SUVs, and crossovers.
Few are just to be said about this set of tires that gives you an amazing feeling of comfort and safety.
You sure cannot get enough of it so give it a try.
We hope you find our Michelin Pilot Sport A/S 3 reviews helpful.
Please leave us a comment down below on your best Michelin tire and if you have a question, please go ahead in the comment box, as we will be glad to help.
---