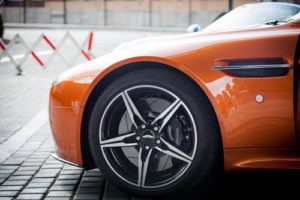 We know there are lots of tire brands out there and it might get you confused on which to use. We bring you some best rated tire brands. These brands are worth all the hype even though they have their imperfections.
However, with this list of our best car tire brands we hope you find some which attains your best driving conditions. Here is the list of our top brands choice, not in a particular order;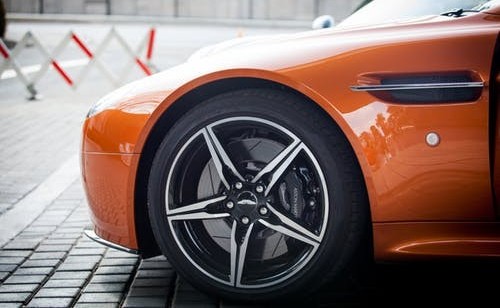 1. Goodyear tires
Goodyear tires was founded in 1898, they are one of the oldest tire brands still around and top at the game. Goodyear is not the most affordable tire there is but they are worth it because they have many performance options per tire brand and provide a good range of competitive pricing and better performance than most tire brands.
They have remained leading in the industry as they produce new tire technologies, they have a wide range of affordable and high-performance tires with an above average tread life warranty. Unlike most tire brands, you can buy tires directly from Goodyear and have them shipped for free to your local service station.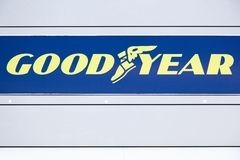 Goodyear as affordable average prices for your truck tires and SUV's and a wide range of options to choose from but are a little pricey compared to the others when it comes to sedan pricing.
Although the average pricing is more than some brands you can still decide to go for an affordable all-season tire. Like the sedan the SUV tires are a little pricey too compared to other brands but it comes with far more performance option.
The truck tires are far more affordable compared to other truck tires at $205 per tire. With 15 tire options for the most common truck tire size, there is a wider range of prices from affordable all-season tires as low as $169 and high-performance all-terrain Kevlar-lined tires at $226.
Great Tread life
Goodyear's tread-life warranty covers 31 tire series. It is with an exception of winter tires. Nevertheless, it is so for almost every tire they manufacture. However, most tire brands don't have tread-life warranties for winter tires.
By comparison, only Michelin covers more tire series (54), but few of its series match the same tread-life as Goodyear. On average, Goodyear's tread-life warranties have a mileage of 59,000 miles.
This is about 3,500 miles above the market average for tread-life warranty mileage. Only Continental and Pirelli have higher average mileage.
Great performance option
Goodyear as one of the best performances options. Only cooper comes close to offering the same performance option per tire size.
Goodyear is one of the best tire brands with tread life warranty and shipping straight to you for free and great performance option per tire size compared to other brands.
2. BF Goodrich
Over the years, bfgoodrich as become a legendary brand in the craft of tire making. It was founded in 1870 and was purchased by Michelin in 1988. They have become one of the oldest and well-known tire brands in the world.
BF Goodrich despite been purchased by Michelin is an average-priced tire brand with above average tread-life warranty mileage. Though it lacks the performance options and variety.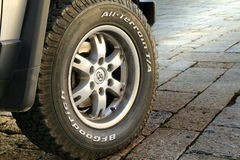 BF Goodrich average- sedan-sized tire cost about $102 per tire which is right in line with the market average. By comparison with its parent brand that is priced at an average of $132 per tire at the exact same size.
Comparing BF Goodrich to its parent brand Michelin, its tread-life warranty covers only nine tire series while the parent brand as 54 tire series covered by a tread-life warranty which however makes Goodrich average tread-life warranty as a mileage expectation of 59,000 miles which is about 3000 above the market average.
It is quite unfortunate because the highest mileage in the best warranty is just 75,000 miles. Most of the other brands have their highest tread-life mileage at the range of 80,000 and 100,000 miles respectively.
The limited performance options noticeable in BF Goodrich is their biggest issue. While making research for tire fitting we realize that the three most common passenger tire fitting are 15-inch rim which there was only an average of two options with the 16-inch rim there was an average of three options so also with 17'inch rim respectively.
With such limited options you don't have a great chance at finding the right tire to fit your performance needs. As the performance option was a disadvantage in the sedan series so also it is in the truck tire options. However, BF Goodrich is competitively priced at above average mileage of the tread warranty.
3. Michelin Tires
Michelin is a French tire manufacturer that started operations in 1889, in Clermont-Ferrand, France. They have over 100 years of experience in tire-manufacturing, Michelin is a world-renowned brand and popular for making high quality tire for all kinds of vehicles ranging from passenger cars to sports to truck and luxury automobiles.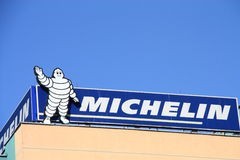 Michelin tires goes through rigorous testing. Michelin builds its tires with their consumer satisfaction in mind by considering the factor of a safe and stable driving experience. Michelin satisfies this need at the design and testing stage, by choosing the right, durable materials, and then through rigorous testing.
Michelin tests tires in speeds of up to 280mph, to ensure that the end product will meet the safety expectations of the consumer. Michelin is a supplier for leading car manufacturers, which means they are reliable because vehicle manufacturers look for a reliable tire that will be able to extract the highest performance from their designed vehicle.
Michelin is an OEM (Original Equipment Manufacturer) supplier for companies such as Porsche, Ferrari, Jaguar, Audi and Mercedes-Benz, to name just a few.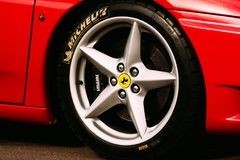 Michelin Tire Features
Michelin tires as low noise output and it decreases vibration in the vehicle which brings more comfortable driving. They understand that driver's and passengers want a pleasant driving experience devoid of loud and distracting sounds.
Built with good handling, they also put durability into consideration when building their tires. Their tires are designed with strong shoulder blocks, and sturdy sidewalls that are able to deflect rocks, and other debris, from gravely damaging the functionality of the tire.
The manufacturer designs its truck, and SUV tires, with debris ejectors that propel debris away and clean themselves with consistent use. These features increase the mileage of the tire greatly.
Comes with a wide range of tire design which gives you variety of options to choose from and great tread-life warranty which covers 54 tire series.
4. Falken Tires
Falken tire is a renowned brand of Japanese origin, launched in 1983, a subsidiary of Sumitorno rubber industries. It was initiated for the purpose of designing top-notch tire for passenger cars, SUV, and trucks.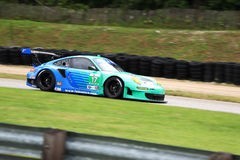 They are widely distributed brands that are available in countries like USA, Japan and Europe. The brand as acquired wide range of experience in motorsports, to create an exceptional quality tire for an average consumer.
They are considered to be one of the best ultra-high performance tires that can fit a wide range of vehicles. The tires are crafted with race car tire technologies that enable superior grip and enhanced handling.
Performance Features
In this review I would like to outline the performance features incorporated in each tire series, discuss how this technologies aid in the enhancement of your vehicles abilities and giving you reason why you should purchase this top product.
1. Experience with motorsports:
Recall that the branch was officially launched in 1983, their motorsport team was created in 1985, two years after their official launching with their first breakout occurring as early as 1988 when they won the international mirage cup.
Since then the falken brand as participated in the range of motorsports events like rally racing. Falcon as since then become a brand to reckon with, with desire to;
Position itself as a brand that creates nothing but the best performance in race cars
To learn about the new design technologies and improve their tire designing features.
Fortunately for them, over the years they have grown to be successful in both options and have added valuable knowledge acquired through racing in their tire design for standard consumers.
2. No compromise on quality:
With over 36years of experience in designing tire for consumers and motorsport industry, Falken understands that no compromises can be struck in quality.
They have been able to perfect a manufacturing technique refers to as Neo-To1. These products perfect technique is entirely computer controlled, and involves a metal mold of a specific tire design around which its tread and sidewall material are precisely wrapped.
This increase the precision with which the tire is designed eliminates overlapping, or deformations encountered during manual constructions which helps consistently in creating uniform tires that do not vary in quality, size or shape.
3. Specially designed:
Falken differentiates itself by crafting specially designed tires to appeal a few choice consumer groups of its targeted market.
Each tire as a complete range of performance enhancing features that meets the demanding challenges post by various terrains and climates.
4. Design Features:
Falken tires possesses polyurethane that manages to reduce road noise. They are fuel efficient and they recognize that vehicle handling is of utmost concern to both enthusiasts and standard users.
Their tire designs allow your truck, SUV and crossovers maximum mobility on rough terrain unhindered by the fear of damaging your tire and undercarriage
Therefore, Falken tires will be a perfect tire to have if you are looking to drive off-road
5. Pirelli tires
Pirelli is an Italian tire brand founded in 1872, it is one of the oldest tire brands in the industry. Pirelli tires are quite affordable, it is famous for its high-performance tires, made for super cars. You can find quality Pirelli tire for your sedan and SUV.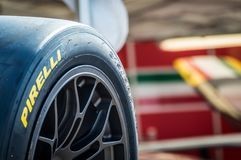 However, Pirelli doesn't produce truck tires. It has an excellent tread-life warranty. Although, the warranty covers just 17 tire series out of the 20 series the brand manufactures, the best warranty covers the P Four tire Plus T series with 90,000 miles.
Pirelli tires are designed to be quiet and they are fuel efficient. Its average tread-life warranty has a mileage of 63,000 miles. The average price of popular mid-size sedan tires is $111 per tire. While this is more expensive than the market average (about $102) for the same tire sizes, it's surprisingly competitive for a premium car tire brand.
By comparison, Michelin costs $132 per tire for the same size and Bridgestone costs $123 per tire, on average. Even the SUV tire sizes are reasonably priced. The average pricing for Pirelli is more competitive than you might think for a brand famous for making tire for super cars, but they're still more expensive than the average tire.
However, Pirelli has a limited performance option. Features all season tires that will be great for your Sedans and minivan. The P Zero Nero All Season is Pirelli's Ultra High-Performance All-Season tire designed to provide all-season traction and handling.
P Zero Nero All Season tires are fully compatible with the P Zero Nero M+S Pinna tires and may be used to replace them individually, in pairs or sets.
6. Yokohama Tires
It is hard to fault a tire company that has been in business for the past 100 years. The company was established in 1917 in Tokyo, japan. In the year 2017, it marked the centennial anniversary of the host corporation; Yokohama rubber corporation.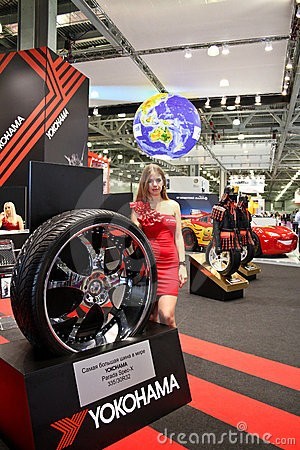 They are one of the most popular tire brands in the market today. The brand as a complete product line up of tire for commercial trucks and buses, passenger cars, light trucks, high-performances tire for motorsports applications, and even construction applications.
Even though their tires are not the most affordable tire for your vehicles, the brand are known to offer advanced technology and a lasting warranty that gives you reliability, all- weather performance with a lasting quality.
Why you should choose Yokohama tires?
1. Environmental sustainability:
All Yokohama tires are evaluated with regard to four main criteria, safety and comfort, recycling resources, saving resources, and prevention of global warming.
This is to explain to you that, only the biggest and the best tire brands can come up with such an environmentally-friendly products that could withstand the most awkward driving conditions.
This is what differentiates their products from their upcoming rivalry brands.
2. Impressive selection:
Their excellence in the tire experience as giving consumers spoil choices when it comes to choosing the right set of Yokohama tire for your vehicle.
The brand is home to an impressive feature of product that are designed to suit the needs of any type of motor vehicle in the planet today. Just name it, looking for a race track tire?
Yokohama Advan range is a perfect match. Looking for a snow tire? Yokohama as an ice guard family of tires.

Yokohama Tire Types
Yokohama AVID Ascend: manufactured using the break through orange oil technology that lowers the rolling resistance of the tire to deliver better fuel economy. The amazing thing about the orange oil compound is it enables the rubber to remain pliable even in the hottest or coldest driving environment. The optimized tread profile and built-in tread block ridges are designed to reduce the movement of the treads as the tire rolls over the road surface to reduce noise and promote even wear.
Yokohama AVID Touring S
Yokohama YK740 GTX
Yokohama Geolandar A/T G015
in essence
They have been in the industry long enough and have proven to deliver quality. You can buy a pair of them for your vehicle.
7. Federal tires
Federal tires was established in 1954. These tires are made in Taiwan. They had major experience over the years with Bridgestone between 1960-1979 and sumitomo rubber industry in 1981-2000.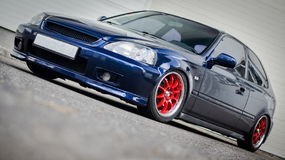 These experiences however made them deliver value to their customers and to manufacture their own sets of tires. You can get their tire for your car, trucks, SUV worldwide. As a way to make their brand known Federal tires ventured into motorsports events which ultimately improved their brand.
Affordable
Federal tires have affordable prices. These tires are cheaper than the more popular brands.
Motorsports
Federal tires are a mainstream in the motorsports industry. Federal sport tires are quite affordable and they have impressive racing tires.
Design
They have great tread designs. They feature aggressive tread patterns with stylish sidewalls. They have high performance and ultra-high-performance tires.
8. Continental tires
Continental tire was found in 1871, but began operation as a rubber manufacturer and later entered the business of molding tires. Their popularity and global standing is focused on their consistent innovation that result to their high quality tires.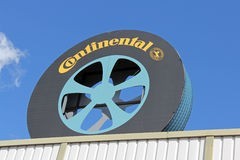 Why purchase continental tires?
Speak of Quality
This by far is my favorite of all brands, if there are any reason continental tires has maintained their relevance in the tire molding business, it is stated to the fact that its new designs are placed under variety of testing environments which include on-road, track, and simulations.
The company goes as far as subjecting 140,000 of its tires to 200 million kilometers of testing before assimilating it into their product lines. These standards of tire testing have made continental meet the demanding quality that can make the end user rest assured that whichever product type they purchased is of an unparalleled class.
Manufacturer choice
Manufacturers choice are high quality tires that will allow the vehicles to display its complete potential. Continental tires comes with vehicles when they are launched.
Continental has become one of the largest tire manufacturer in the world, with their dominance felt on the European market which present them as one of the best choice globally.
It has won the approval of car manufacturers that adopt the brand as the original equipment manufacturer (OEM) providing tire for their automobiles.
The extent of their success can be ascertained by the fact that out of every three cars, in Europe comes factory fitted with this awesome tire brand.
Varieties of option
The brand as maintained their versatility and credibility by targeting the entire market offering a range of tires. Continental designs tire for different types of vehicles.
From your motorcycle to SUV to truck to bus or even tractor, they also design season specific tires.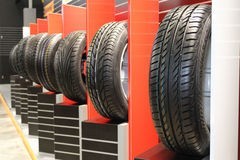 Features
Handling:
With continental years of experience, they give you the driver's confidence when it comes to the handling. The tire has good handling. Their tires are designed with sports plus technology that provides good grip and improves braking on wet road.
They are designed in such a way that you can drive with it at high speed without been bothered about tire deformation.
Fuel Efficient:
Their towered rolling resistance acts as its decrease in fuel consumption.
Mileage and durability:
Continental tires are durable and they have sturdy sidewalls that resist premature wear and tear along with bruising that occurs as a result of scattered debris. These tires also have a good mileage on them.
9. Kumho Tires
Kumho Tire is a subsidiary of the Kumho Asiana groups. It was found in the year 1960 and has been a family business for the years of its interception. They are the second largest tire manufacturer in South Korea following Hankook Tire.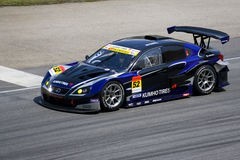 They manufacture all kinds of tires under the brands Kumho and marshal. Kumho has made a great improvement on the tire brands over the years in the business and has gained good reviews locally and at the international market.
Some of the most outstanding lineups of the manufacturer are:
Performance all-season|summer
Grand touring all-season sense
Great touring all-season solus
All terrain road venture
Why Kumho Tire
Performance All Season|summer- Ecsta: They are most suitable for sedans, sports coupes. The tires provide great traction on both wet and dry surface
Grand Touring All-Season -Sense: They have an all-season compound which provides traction in a wide range of temperatures. The tread pattern is mostly symmetric, with lateral grooves that help channel water. These tires are most suitable for hatchbacks, minivan and regular sedans. They are affordable and provide high levels of comforts, low level of noise and improved fuel efficiency.
Grand Touring All-Season -Solus: The tires are improved with their escort technology, that aims to adapt the shape, contact patch and internal tension of the tires.
They are more sport than family oriented, mostly suitable on sporty-sedans and coupes. The tires provide noise and ride comfort, great performance on wet and dry surfaces.
All Terrain-Road Venture: They are designed for all-terrains and for sports. These are on/off-road tires, that is they provide traction and adequate performance on pavement as well as rocky, mud, dirt and other off-road surfaces. They have chip resistant compounds and large tread blocks with wide grooves to maintain stability on irregular surfaces.
10. Hankook Tire
Hankook was founded in South Korea in 1941. Hankook is one of the world's leading tires in the industry. It is the second most affordable tire brand among the top tire brands and they have variety of options for your sedans and truck size tire.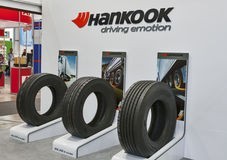 They provide affordable high-performance tires and they have tread life warranties. Hankook tires as one of the best tread-life warranties that is available in the market and they are quite affordable. Their truck tire prices are competitive with comparison to cooper tires.
Tread life
Hankook tread life warranty covers 21 tire series which is about average. However, the best of their warranties covering the all season touring optimo H727 has a tread-life mileage of 100,000 miles which is highest of mileage in the market.
Every Hankook tire goes through a 30day test period. Which is an average for most brands considering the fact that some don't go through road test at all. This 30day test period will give you enough time to evaluate your tire capability and know if its performance suits you.
If they don't deliver up to your expectations you can return them for a full refund.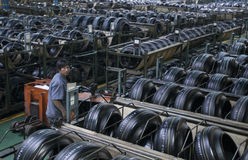 Performance
Hankook has a good tire performance for your car, truck, sedan. They average five performance option per size. Their tires comes with great tread mile warranties and the average mileage is above -average. It's available performance option for the most common sizes is good enough to provide its driver a good performance.
Hankook tires are the best in South-Korea. With their 30day period test you can take a chance for some convincing.
Conclusion
We bring you some the best in the industry and top 10 on our list in our best rated tire brands review, from a brief history, to their performance, features, tread-life, durability and a bit of other information that we hope you find helpful.
We would like to hear from you leave a comment down below on your favorite brand. However, if you have any question leave them below we will be glad to help you out.
---