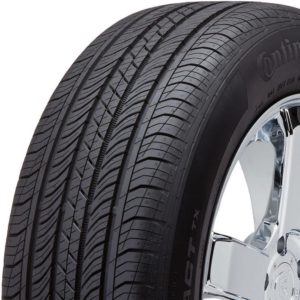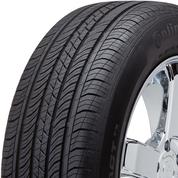 The continental procontact TX is an all-season grand touring tire designed for luxury sedans and coupes. Designed to deliver good handling in most weather conditions and branded with the M+S symbol. Meaning it is approved to deliver good traction on mud and snow, but doesn't mean it is great on heavy snow as it is an all-season tire. However, a reasonable level of handling should be expected on light snow.
In this continental procontact TX tire reviews we will be learning more about the procontact TX from its various functions to the technology used in making this tire. The tire gives good grip in most weather driving surface and it is an original equipment (OE) tire that can be paired with cars that it fits.
For what type of vehicle
Like it is stated earlier this tire is designed for luxury sedans and coupes. However, as an original equipment (OE) it can be used as direct replacement for worn out pair or set in place of the car's original tires.
The complete set or pair can be used on other cars if there is availability of the size, speed rating, load range of the OE tire that match that of the car.
Season
The procontact TX is an all-season built tire that give good traction in most weather driving conditions. Also, it is M+S rated which makes it able to deliver good grip on wet driving surface, mud and even on light snow.
For an all season tire it is not advised on heavy snow, for an extreme winter condition you are better off with winter tires.
Warranty
This tire is equipped with different warranty for different speed rating. Continental warranty plan covers eligible tires by a limited warranty up to 72 months
It has up to 6years or 65,000-mile tread life warranty for S and T rated sizes, 55,000 miles for H rated sizes, 45,000 miles for V rated sizes and 40,000 miles for W rated sizes and Customer Satisfaction Trial up to 60 days on a set of tires.
Materials and workmanship are warranted for 6-years and there is free replacement the first year or first 2/32 inch of wear.
Comes with one-year or first 2/32 inch of wear road hazard warranty is also given on this tire.
Technology
Features the continental's contisilent technology, which means a layer of sound-absorbing foam was added to the inner liner of the tire to reduce cabin noise in the vehicle
Its shoulder lug stability helps in giving it better steering response
M+S symbol which means it is mud and snow rated and provides good performance on those surfaces
State-of-the-art silica compound helps reduce rolling resistance, improves gas mileage and provides better fuel efficiency.
Features
Designed with central rib to reduce the noise level
Innovative tread pattern that prevents hydroplaning thereby providing better traction on wet surfaces
The sipes are interlocked and this gives better stability
The tires feature a balanced sipe-to-block ratio that gives good traction on most driving condition.
Features under tread compound and a blocking rib that help reduce vibrations and absorb shocks and therefore provides comfortable driving
Has a limited warranty from 40,000 mile to 60,000-mile tread warranty
Flat Tire Roadside Assistance coverage for 3 years (some exclusions apply)
Customer Satisfaction Trial up to 60 days on a set of tires
Pros
Good traction on dry and wet driving surface
M+S rated tire
Original equipment (OE) tire
Warranty for all speed rating
All season traction
Low noise
Good traction on light snow
Cons
Limited size range
Some consumers complained of weak sidewall
Performance
The procontact TX is an all-season radial tire with an all-season traction on wet and dry surface. And you can expect a good grip on light snow.
Delivers good fuel efficiency, lower rolling resistance thanks to its state-of-the-art silica compound and improved gas mileage.
With this tire you get superior grip while driving and it is a relief when it comes to its noise reduction as you will get a comfortable ride with less noise while driving.
You get good steering response and no risk of hydroplaning when driving, you are in control with this radial tire on your wheels.
Tire size
Size15''
165/65R15 81T SL BSW, 185/60R15 84T SL BSW, 185/65R15 88H SL BSW, 195/65R15 91H SL BSW
Size 16''
185/50R16 81H SL BSW, 205/45R16 83H SL BSW, 205/55R16 91H SL BSW, P 205/55R16 89V SL BSW, 215/55R16 97H XL BSW, 215/60R16 95H SL BSW, 215/60R16 95T SL BSW
Size 17''
205/45R17 88V XL BSW, 205/55R17 91H SL BSW, 215/50R17 91H SL BSW, 215/55R17 94V SL BSW, 215/55R17 94H SL BSW, 215/60R17 96H SL BSW, 215/65R17 99H SL BSW, 225/45R17 91W BSW, 225/45R17 91H SL BSW, 225/50R17 98H XL BSW, 225/50R17 94H SL BSW
Size 18''
225/40R18 92H XL BSW, 225/45R18 91V SL BSW, 225/45R18 95H XL BSW, 95V SL BSW, 225/55R18 98H SL BSW, 225/60R18 100H SL BSW, 235/45R18 94H SL BSW, 235/45R18 98H XL BSW, 235/50 97V SL BSW, 235/55R18 100H SL BSW, 235/60R18 103V SL BSW, 235/60R18 103H SL BSW, 245/40R18 93H SL BSW, 245/45R18 96H SL BSW, 245/45R18 100V XL BSW, 245/45R18 96V SL BSW, 245/45R18 100H XL BSW, 255/55R18 105V SL BSW
Size 19''
225/45R19 96H XL BSW, 235/50R19 99H SL BSW, 235/55R19 101V SL BSW, 245/40R19 94W SL BSW, 245/40R19 94H SL BSW, 245/40R19 98W SL BSW, 255/40R19 100V XL BSW, 255/45R19 100H SL BSW, 255/50R19 103V SL BSW, 255/55R19 111V XL BSW, 275/35R19 96W SL BSW, 101W SL BSW, 275/50R19 112V XL BSW
Size 20''
245/35R20 95H XL BSW, 245/45R20 99H SL BSW, 255/50R20 105T SL BSW, 265/35R20 99H XL BSW
Size 21''
275/35R21 103V XL BSW, 315/30R21 105V XL BSW
Recommendation
This all-season radial tire combines good looks with good handling when driving. Giving all the lovely features, different speed ratings, technology and ability, this tire is a good choice to buy if you get your luxury sedan and coupe size from its limited sizes.
Apart from the great qualities, this tire is quite affordable and gives better mileage, its noise reduction, comfort and great performance should also be considered.
We hope you find this continental procontact TX tire reviews helpful. Leave a comment down below, if you have reviews, question or comment. We will be glad to hear from you.