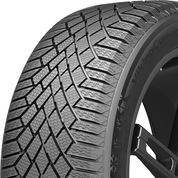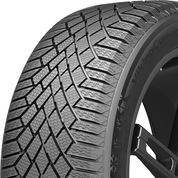 The continental vikingcontact 7 is a studless ice and snow winter tire built to deliver excellent performance in extreme winter conditions, on wet driving surface, on snow and ice. The Viking contact 7 is designed for sedans, coupes, crossovers and minivans.
In this continental vikingcontact 7 review, we will be looking more into this tire performance, feature and what is different compared to its predecessor.
Designed for what driver
The Viking contact 7 is designed for drivers of coupes, sedans, minivans and crossovers that desire the best winter performance tire when driving through winter season, from light snow to extreme winter.
Season
This tire is basically winter tire for winter seasons, excelling through from light winter driving surface to when it gets freezing.
Technology
Features Nordic compound which uses canola oil to retain its flexibility and for easy adaptation in winter driving conditions
Interlocked block bridges that act as solid linkages which helps in stabilizing the tread and open grooves when driving on wet surface for easy drainage.
Wider sipes which traps snow to have a better snow performance by creating snow to snow traction.
Active grip silica for better braking and improved performance on wet driving surface.
Extra biting edges from the sipes to retain good grip on slippery condition.
Optimized void ratio aids confident tracking and control when driving on high speed.
VikingContact 7 studless ice and snow tires meet the industry's severe snow service requirements and so it is branded with the three-peak mountain snowflake (3PMSF) symbol.
Performance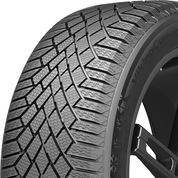 You will find the Viking contact 7 capable when it comes to ice braking, you also get great snow traction plus good handling. This studless tire is also great on dry surface and it delivers good braking even on dry surface. You will find it with less noise when driving on highway while wet braking is also good almost as good as the wet braking performance of its predecessor.
As designed and stated by continental, if punctured the tire automatically seals its holes with a diameter of up to five millimeters. You will find it available from 15 to 20-inch rim diameter for coupes, sedans and minivan.
This tire is an improved version compared to its predecessor when it comes to been secured from hydroplaning, also it has shorter braking distance in wet condition and great handling on winter driving surface.
Rolling resistance in comparison to its predecessor has been reduced by three percent. Its multi 3D siping gives improved traction and its tread pattern is designed to evacuate water to avoid the risk of hydroplaning.
Continental will be replacing VikingContact 7 with the current continental WinterContact SI, you will find it in 91 popular sizes, more than twice the size of the WinterContact SI and it will be available within U.S and Canada.
VikingContact 7 also meets the industry winter requirement and has the 3-peak mountain snowflake symbol therefore, you can expect the best performance in the toughest winter condition.
Pros
Gives great grip on winter and wet driving surface
Great traction and braking on wet, ice and snow surface
Quality winter tire performance on the worst winter driving condition
Cons
Not as good as studded tire on ice
Tire size
15"
145/65R15 72T, 175/55R15 77T, 175/65R15 88T, 185/55R15 86T, 185/65R15 92T, 195/55R15 89T, 195/60R15 92T, 195/65R15 95T, 205/65R15 99T.
16"
195/50R16 88T, 195/55R16 91T, 195/60R16 93T, 205/55R16 94T, 205/60R16 96T, 205/65R16 99H, 215/55R16 97T, 215/60R16 99T, 215/65R16 102T, 215/70R16 100T, 225/55R16 99T, 225/60R16 102T, 225/65R16 104T, 225/70R16 107T, 235/70R16 109T, 245/70R161 11T.
17"
205/45R17 88T, 205/50R17 93T, 205/55R17 95T, 215/45R17 91T, 215/50R17 95T, 215/55R17 98T, 215/60R17 100T, 215/65R17 103T, 225/45R17 94T, 225/50R17 98T, 225/55R17 101T, 225/60R17 103T, 225/65R17 106T, 235/45R17 97T, 235/50R17 100T, 235/55R17 103T, 235/60R17 106T, 235/65R17 108T, 235/70R17 111T, 245/45R17 99T, 245/65R17 111T, 245/70R17 114T, 265/70R17 116T.
18"
215/50R18 96T, 225/40R18 92T, 225/45R18 95T, 225/50R18 99T, 225/55R18 102T, 225/60R18 104T, 235/40R18 95T, 235/45R18 98T, 235/50R18 101T, 235/55R18 104T, 235/65R18 110T, 245/40R18 97T, 245/45R18 100T, 245/60R18 109H, 255/45R18 103T, 255/60R18 112T, 275/65R18 116T.
19"
225/45R19 96T, 235/35R19 91T, 235/40R19 96T, 235/55R19 105T, 245/40R19 98T, 245/45R19 102T, 255/35R19 96T, 255/40 R19 100T, 255/45R19 104T, 255/50R19 107T, 265/55R19 113T.
20"
245/45R20 103T, 245/50R20 105H, 255/35R20 97T, 255/45R20 105T, 265/45R20 108T, 275/55R20 117T
Conclusion
The manufacturer recommends this tire in set of four, said it shouldn't be paired as it is best used in its set of four for optimum performance. We hope you find our Continental VikingContact 7 review helpful.
If you have a review, comment or question leave it in the comment box below, we will be glad to hear from you or be of help.