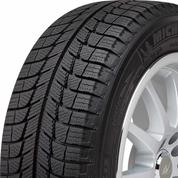 In the world of Michelin tires, there has always been amazement with the quality of their products.
Talking about the tire that stands distinguished among the most popular tires that are specifically made for snows, we cannot but mention the Michelin X-ice Xi3.
This tire is one of the best to have on your car this winter season and so we bring you an in-depth Michelin X-Ice Xi3 review.
---
Michelin X-ice Xi3
The X-ice Xi3 is beautified with the tridimensional Z-sipes which helps to increase its rigidity and its handling stability, with the aim of bringing together multiple performances by delivering safety, durability, and fuel efficiency.
The X-ice Xi3 Michelin tire has an increased number of tread block designs which provide it with a more biting edge to safely maneuver when driving through snowy surfaces.
The X-ice Xi3 is the third-generation tire from Michelin with wonderful performances and lovely features that compliments its worth.
Below are the tips to keep you informed about the third-generation tire from Michelin.
Budget
It is quite important to know the price of these beautiful sets of tires and do a comparison in cost along with consideration to your budget.
Though this tire is a bit pricey, it is worth the value for the purchase.
Sizes
These sets of tires are manufactured in various sizes and are available in stores.
You are advised to have the full information of the exact size that will perfectly complement your vehicles.
It is important that you get the exact tire size for your car when it comes to tire selections.
However, there may be a change in tread pattern for the tire that specifically fits in your car from the one that you see as an advert.
This is not supposed to get you worried, you just check for your own tire size before purchase.
Also, the designs may slightly vary with differences in sizes.
Season
The X-ice Xi3 tire is a studless built tire for winter seasons giving you great traction on ice and snow with predictable handling in cold, dry and wet wintry conditions.
Vehicle Suitability
The Michelin X-ice Xi3 is a studless ice and snow winter tire from Michelin and is produced for various cars like sedans, vans, coupe, and small-sized Crossovers.
For drivers who have these kinds of cars and are daydreaming about having the best tire that can offer them good traction on ice and snow, in addition to predictable handling in the cold, dry, and wet wintry conditions, they should look no further as this is the best tire with quality performance.
Performance
The Michelin X-ice Xi3 takes on ice and snow while it provides long-lasting winter performance with good traction along with predictable handling in cold, dry, and wet winter conditions.
Stopping at a shorter distance on ice and lasts longer than leading competitors with enhanced protection even in some really harsh winter conditions.
The X-ice Xi3 is a fuel conservative tire with an average performance of 40,000 – 60,000 km in winter due to versatility in mileage, driving styles, and road conditions.
Having a great ability to retain a grip on the road regardless of the presence of snow or ice.
Specifically designed to perform excellently well in winter weather and helps in reducing the risk of slippery surface rolling.
Though, the X-ice Xi3 is not as long-lasting as the all-season tires in miles coverage but be very sure it will last several years.
When it comes to higher temperatures, the tire delivers firmness for wet and dry road stability and still remains flexible at lower temperatures which enhances improved hydroplaning, packed snow, and iced traction.
The Michelin X-ice Xi3 is sure going to take you through so many multiple seasons unlike some other kinds of tires that are limited in performance.

Usage Consideration
With the Michelin X ice Xi 3 equipped on your car, you surely can embrace the snow and winter with a warm welcome.
This tire is designed to provide ultimate performance in the snow and even in the harshest winter condition with confidence and good fuel mileage.
It is featured with a unique contact patch shape that evenly distributes acceleration forces, braking, and cornering which allows even wear and longer life tread.
The tire is built to aid the reduction in the amount of fuel used by creating less rolling resistance and leading energy efficiency while the carbon emission also reduces.
Michelin X ice Xi 3 winter tires also provide the necessary traction to safety during excess winter conditions, all thanks to its Cross Z-sipes, Micro-Pumps, and flex-ice compound.
In its flex-ice compound lies full silica that helps to retain its flexibility at lower temperatures for improved performance and firmness when the temperature is at its moderation.
The inclusion of the Micropumps is to aid the absorption of water from the surface and evacuate it through a centrifugal force and also providing increased tread contact.
Warranty
In terms of warranty, the Michelin X-Ice Xi3 provides winter performance of 40,000 miles treadwear warranty.
Treadwear warranty however varies, due to environment, road conditions, style of driving, and kinds of cars.
Pros
Excellent performance on cold, dry surfaces and Ice
Great fuel efficiency
Winter tread durability
Great traction
Cons
Relatively expensive
Rather stiff in comparison to other snow tires

Alfred's Take
The snow car tires may however not give you many differences as expected on concentrated mild winter areas but they sure match the tasks for severe winter weather and provides an unequal level of grip on slick surfaces.
Having the X-ice Xi3 working on your car guarantees you driving comfort.
The search and discovering the right tires for your vehicle can be so stress-relieving, especially in winter, but there are important things that should be considered.
---
Recommendation
For drivers who love cars that take on snows with no problem due to the large level of performance making them and their loved ones enjoy winter rides even in the most aggressive condition the best tire for this surface is what they need.
We hope you find our Michelin X-Ice Xi3 reviews helpful.
With Michelin X-Ice Xi3 you are guaranteed aggressive traction capability and durability.
This is definitely a commercial tire with awesome performance features.
And its tread block design on the edge of its sidewall offers you more grip on snow and ice.
The tire is suitable for light trucks and high-performance cars.
---