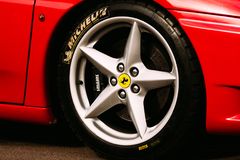 In continuation to their tradition of meeting up with the standards when it comes to production of tires and keeping their spot as one of the top tire manufacturers in the industry.
Michelin comes up with another beautiful innovation called the Michelin Primacy MXM4 ZP (Zero Pressure). The Primacy MXM4 (Zero Pressure) ZP is an all-season run flat technologically advanced premium tire assembled with beautiful features and it delivers wonderful performance.
The H-speed rated tire is built for luxury coupe, sedan as well as other highly refined performance cars giving you an overall better performance all season and even on light snow.
And when it comes to making the choice of best tires that are suitable for your ride, there are a lot of things that needs to be put in check. In this review are handful of all that you need, which are of major importance when reaching for this lovely tire.
Budget
Getting good performance and great car tires can sometimes be pricey and for this reason you need to plan your budget before getting them and better still it is advisable you do prize comparison from your local store to your online merchant.
Size
These tires come in different sizes, so you have to know the tire size that compliment your wheels which will help you determine the best size for your car. You could check your tire sidewall or beside your door panel.
Load index
The load capability of the tire you want to buy also needs to be checked as there are various tire sizes with different load capacities.
Vehicle suitability
The Michelin Primacy MXM4 Zero Pressure is a Grand Touring radial tire that is manufactured for luxurious and high-performance sedans, light truck and coupes.
This all-season tire is developed for drivers who look for the combination of good all-season handling, good traction with minimal road noise and it provides you with a run flat protection while delivering a comfortable ride.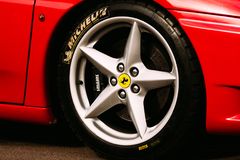 Features
When it comes to performance, the Michelin MXM4 ZP is made at its best to blend a quiet comfortable ride.
Providing you with good traction, through the sunflower oil-enriched Helio Compound. Combined with an all-weather responsive handling, minimal noise and enhanced fuel efficiency.
Featured with the Michelin's comfort control technology, which aids the reduction in road noise and gives a quiet ride.
The MXM4 ZP offers run-flat protection with year-round all-season traction in addition to light snow. Providing you with shorter stopping distance in wet conditions than the leading competitors of its kind.
This tire provides temporary run-flat mobility for a distance of 50 miles at about 50 MP/h even at complete loss of air due to abrasion or puncture.
With the 3D variable sipes that delivers biting edges for aiding wet handling.
This tire is also an eco-friendly tire, thanks to the fuel-efficient tire shape and tread compounds to provide enhanced fuel economy and reduced carbon emissions.
Season
The MXM 4 ZP is an all-season tire with wonderful performance and an innovation of mud and snow symbols.
Performance
The primacy MXM4 ZP provides increased traction at low temperatures for enhanced braking and give precise handling in wet conditions.
Designed to provide you with 360-degree ultimate satisfaction, this tire performs very well in all-season.
Obviously, the grand touring tire is one of the best choices in the store for drivers who requires great delivery from their car tires in terms of responsive handling, great ride quality as well as outstanding safety.
With an assurance of years of driving enjoyment, the primacy run flat radial all season tire combines distinguished innovations that helps the luxury touring cars to perform their expected tasks on the road.
Branded with mud and snow symbol, the Michelin Primacy MXM4 ZP offers you temporary self-supporting run flat mobility in distance of 50 miles at about 50MP/h.
High performance cars deserve great tires to compliment the intended performance they are built for.
Usage consideration
The Primacy MXM4 ZP is an all-season tire that is designated into providing 360 degrees of ultimate satisfaction for high performance and luxurious car drivers who craves for the best tires on the streets.
Though specifically made for cars that are originally equipped with self-supporting run flat tires and tire pressure monitoring system.
The Michelin Primacy MXM4 ZP is built with lots of innovative features that enable premium cars perform the way they are expected. With an assurance of comfortable driving adventure for years.
Designed to offer shorter stopping distances in wet driving conditions. The advanced MaxTouch is an exceptional touch of the features which maximizes the Primacy MXM4 ZP's contact with the road and helps to deliver durability and awesome acceleration, braking and cornering.
In essence it is built with every driver in mind in order to handle everyday driving conditions.
Warranty
This tire is built with a warranty of 50,000 miles in its tread Life warranty.
Note: the tires tread life warranty varies due to mileage and sizes.
+Pros
Quiet and comfortable ride
Excellent traction including light snow
Great responsive handling
Great fuel efficiency
-Cons
Made majorly for cars with run flat pressuring monitoring system
Reduction in tread wear
Tire Size
P 225/45R17 90V SL BSW, 225/50R17 94V SL BSW, 225/50R17 94H SL BSW, 225/55R17 97H SL BSW, 245/55R17 102H SL BSW, 225/40R18 92V XL BSW, 225/45R18 91H SL BSW, 225/60R18 104H XL BSW, 245/50R18 100V SL BSW, 225/40R19 93V XL BSW, 245/45R19 102H XL BSW, 245/45R19 102V XL BSW, 245/50RF19 101V SL BSW, 265/50R19 110H XL BSW, 275/40R19 101H SL BSW
Recommendation
At the point of picking tires that you can trust, this tire is indeed the best pick for your luxurious car, though a bit pricey but it is worth the value as it is all about quality and wonderful performance.
We hope you find our Michelin Primacy MXM4 ZP review helpful, we also have a review on Michelin primacy MXM4, you could check it out. If you have any comment or question kindly leave them below, we will be glad to help.