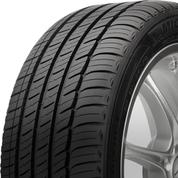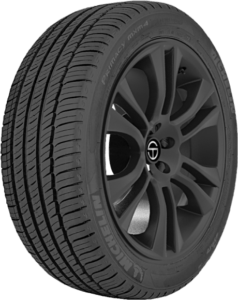 As the number one choice of some premium car makers in other to optimize vehicle performance and ride quality, the Michelin Primacy MXM4 continues to be one of their favorite due to its performance and its existing tradition of meeting the large demanding standards of the luxury car makers.
Therefore, we bring a Michelin Primacy MXM4 reviews that could very well help you learn more about this tire ability.
Though aimed towards comfort than grip, the Michelin Primacy MXM4 Grand Touring all-season tire is designed for various car drivers that are daydreaming of tires with the combination of all-weather handling with good traction while having a comfortable ride and less road noise.
It is developed to reduce vibration and road noise through the Michelin Comfort Control Technology optimized design.
The tire boasts an internal structure of twin steel belts that are strengthened by Michelin's banded at Zero spirally wrapped polyamide cord that stabilizes the tread area to enhance treadwear.
You sure can have the greatest adventure with this grand touring tire if its fixed on your car wheels.
Speaking of the set of tires that best suits your high-performance car, you certainly need tires that will make riding a pleasurable experience.
And of course, with the Michelin Primacy MXM4, you can be sure it is all settled.
However, there are some information you might find very helpful like the ones below when considering a new set of tires.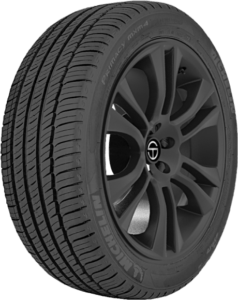 ---
Michelin Primacy MXM4
Budget
When it comes to budget, you could check the prices first because these sets of tires can be a bit pricey.
Although, the cost range differs according to its sizes like most tires.
Size
There are various sizes of the Primacy MXM4 in your local tire store as well as online.
If you are looking to get bigger tire sizes for your car, it could be a nice decision to take but there could be risks involved.
Although, it can be the easiest decision to go for the exact tire size that fits your car.
If you must do otherwise, see your tire experts for advice on performance upgrading.
Vehicle Suitability
The Michelin Primacy MXM4 Grand Touring All-Season is designed for Luxury sedans and coupe drivers craving to combine all-season weather predictable handling, good traction with less road noise, and a comfortable ride.
Performance
An all-season Grand Touring tire is focused on enhancing your luxury vehicle's good traction, ride quality, and handling.
This Michelin tire provides you with a reliable grip on dry and wet roads.
It also delivers improved traction at low temperatures and better overall snow performance.
With a shorter stopping of 19 feet in wet conditions than the leading competitor, the all-season tire also increases longevity and overall ride quality with an average of 55,000 miles depending on the speed rating.
Furthermore, it boasts an exceptional increase in performance in both summer and winter conditions.
The Primacy MXM reduces vibration and noise, through the Michelin comfort control technology with a computer-optimized design.
The circumferential grooves also evacuate water which helps to reduce hydroplaning.
In essence, it is specifically designed to blend quiet driving, predictable with responsive handling, enhanced fuel efficiency, and all-year season traction even in light snow.
But do not expect it to be exceptional on heavy snow as it is an all-season tire.
If you want an exceptional tire on snow then it is best to go for a winter tire or an all-terrain tire.
Season
The Michelin Primacy MXM4 is an all-season radial tire with good traction at low temperatures for enhanced braking, responsive handling in wet conditions, and better overall performance in snowy weather.
Features
Featuring twin steel belts and a spirally-wrapped cord that adds strength and stability to the tread when driving at higher speeds.
More to say about the tire when the road turns wet, with its 3-D variable thickness sipes.
Technological innovation offers an enhanced grip in the rain as well as more bite in the snow.
The optimized contact patch of MaxTouch construction is combined to provide huge miles driving fun.
Rounded shoulders on the outside of the Primacy MXM4 tire are added with an asymmetric tread pattern that is designed to provide improved and progressive dry traction and predictable cornering abilities.
Talking about comfort which is very important, this prompted the addition of the unique comfort control technology which utilizes a computerized optimized design that virtually evacuates all road vibrations and noise.
Warranty
The Primacy MXM4 comes with a warranty of 50,000 miles treadwear as its limited warranty with 6 years of warranty of defect from materials and workmanship right from the day of purchase.
However, be informed that the limited warranty varies with size and speed rating.
Tire Sizes
16"
17"
P215/45R17
87V,
P215/45R17
87V,
P215/50R17
93V,
225/45R17
91W,
225/45R17
91V,
225/55R17
97V,
235/45R17
94H,
235/45R17
94W,
245/40R17
91W,
255/40R17
94H
18"
P
225/40R18
88V,
225/45R18
91V,
225/45R18
95W,
P225/45R18
91V,
225/60R18
100H,
235/40R18
91H,
235/45R18
98W,
235/45R18
94V,
235/45R18
94V,
235/45R18
94V,
235/50R18
97V,
235/55R18
100V,
235/55R18
100H,
235/55R18
104V,
P235/60R18
102V,
245/45R18
96V,
245/45R18
96V,
245/45R18
100W,
245/45R18
100H,
P245/50R18
99V,
245/50R18
100W,
P245/50R18
99V,
255/35R18
94H
19"
235/40R19
96V,
235/40R19
92V,
235/40R19
96V,
235/50R19
99H,
235/55R19
101H,
245/40R19
94V,
245/40R19
94V,
245/40R19
98W,
245/40R19
98W,
245/45R19
98W,
245/45R19
102H,
245/45R19
98W,
255/45R19
100V,
275/40ZR19
101W
20"
P245/45R20
99V,
255/40R20
101H
Pros
Wet grip and handling is excellent
Long lasting tread life which is best among its class
Dry traction and cornering power is great
No road noise with great ride comfort

Alfred's Take
Usage Consideration
If you are looking for tires that perfectly do everything right without leaving lapses behind, from the grip on both wet and dry road pavements to the mind-blowing and outstanding comfort while traveling the roads, then Michelin Primacy MXM4 is certainly the model that you will not regret buying.
You will rarely find any negativity about this MXM4 all-season tire from Michelin.
What you will get is a refined all-season tire that will provide you with year-round driving enjoyment.
---
Recommendation
When it comes to responsive handling delivery, excellent traction, and a very comfortable ride, the Michelin Primacy MXM4 is the best you can count on.
It has a shorter stopping distance in wet conditions than the leading competitors.
After lots of research on the sunflower oil and its advantage to human life, Michelin went as far as making its worth on her all-season radial tire.
The presence of the Sunflower oil additive compound helps provide increased traction at low temperatures, for enhanced braking, handling in wet conditions, and better overall performance in snow.
In continuation to the tradition of meeting the demanding standards of the world's leading luxury car makers, the MaxTouch Constructions is another great innovation on the Primacy MXM4 for even tread wear and various biting edges for all-season grip which is combined to offer you driving pleasure at thousands of miles.
Having these awesome sets of tires with wonderful performance and lovely features is the best decision to take and you will be very glad you did.
We hope you find our Michelin primacy MXM4 reviews helpful.
---