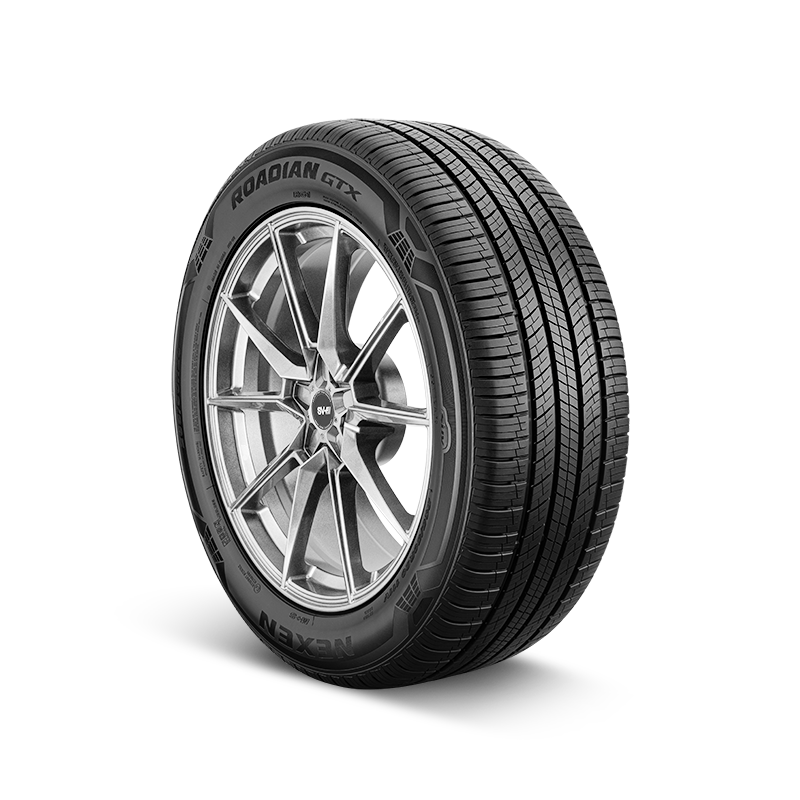 The Roadian GTX is an all-season tire that comes as the company's latest technological advancement in tire manufacturing suitable for light trucks, small crossovers, CUVs and midsize SUVs. Most homes nowadays rely on a single vehicle for all their transportation needs which put more pressure on the car, causes additional mileage hence the need for tires with more tread life.
Crossovers and mid-size SUVs are the dominating cars in today's market and the drivers need first-class tire that can stand the test of time at an affordable price. The Roadian GTX not only delivers incredible tread life but also provides superior ride-quality with overall reliability and many more that you will learn in this Nexen Roadian GTX review.
Like many of Nexen's existing tires the Roadian GTX is backed by a 45 day or 500mile refundable payment guarantee trial with 70,000 miles tread-life warranty and a 36-month roadside assistance.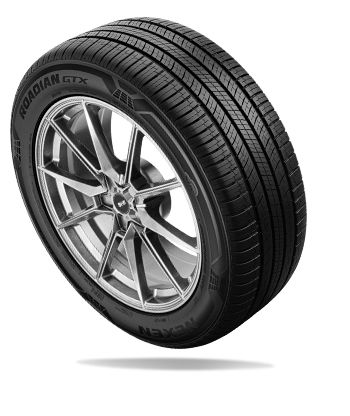 Performance
Many long-journey drivers care for versatile and dependable tire which could guarantee all-season traction, the best mileage, comfortable ride and long tread-life. The new Roadian GTX touring tire meets this need and surpasses the expectations.
Roadian GTX comes with good rock climbing and great off-road performance some superior qualities for which Nexen's tire family brands are known.
A premium all-season tire at what promises to be an affordable price, the Roadian GTX is a new multi-purpose tire for today's drivers with passion for luxurious ride, longevity and versatility. The tire affords a balanced ride comfort and remarkable handling performance with improved fuel efficiency.
All Nexen's products utilize proprietary technology and the highest quality standards in the industry to guarantee world-class products backed by unrivaled customer support.
The tire is available in more than 34 sizes ranging from 17 to 22"in diameter for more than 90% of the most popular CUV and SUVs OEM tire sizes in today's market. It has a- 680 A A U.T.Q.G. tread-wear rating as well as H, V and W speed ratings.
Technology
Roadian GTX comes with a-680 A A U.T.Q.G. tread-wear rating
It's custom-made with a tread compound and design enhances low noise and the structural makeup makes for optimum comfort.
The tire's all-season tread supports longer tread-life.
Its tread pattern allows for strong performance in wet, dry, and snowy conditions.
Roadian GTX's low rolling resistance boosts fuel efficiency so that drivers can spend less time at the pump and more time on the road.
Roadian GTX is designed to deliver comfort, high mileage as well as provide all-season traction on wintry roads, even in light snow.
Pros
Great fuel efficiency
Good traction
Remarkable road handling
Roadside assistance plan
Quiet and comfortable
Cons
Its dry weather grip not as impressive as some others.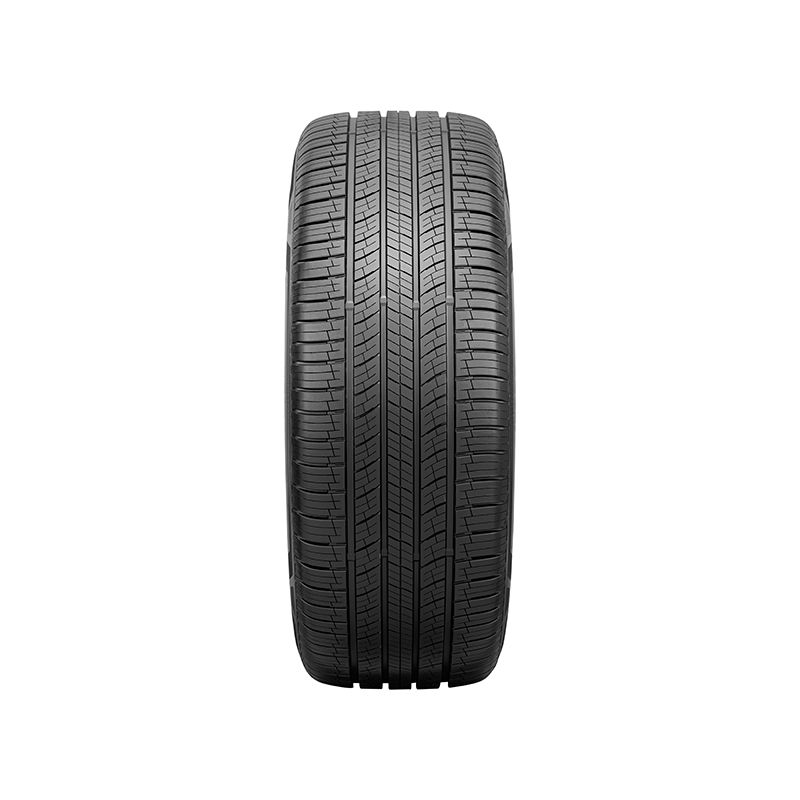 Warranty
The Roadian GTX is equipped with 70,000 miles warranty for all sizes and 3-year road side assistance.
Tire Sizes
15"
235/75 R15 105H
16"
205/70 R16 97H, 215/65 R16 98V, 215/70 R16 100H, 225/65 R16 100V, 235/60 R16 100V, 235/70 R16 106H
17"
215/60 R17 96H, 225/60 R17 99H, 225/65 R17 102V, 215/60 R17 99V, 235/60 R17 102H, 235/65 R17 104H, 245/65 R17 107V, 215/45 R18 89V
18"
215/55 R18 99V, 225/55 R18 98V, 225/60 R18 104H, 235/50 R18 97V, 235/55 R18 104V, 235/60R18 103H, 235/65 R18 106H, 245/60 R18 105H, 255/55 R18 109V, 255/65 R18 111T, 265/60 R18 110H, 265/60 R18 110H
19"
225/55 R19 103V, 235/45 R19 95H, 235/50 R19 99H, 235/55 R19 101H, 245/45 R19 102V, 245/55 R19 103V, 255/50 R19 107H, 255/55 R19 111V, 255/60 R19 109H, 275/55 R19 111V
20"
235/55 R20 102V, 245/45 R20 103V, 245/50 R20 102V, 255/45 R20 101W, 255/50 R20 109V, 255/55 R20 107H, 265/45 R20 108H, 265/50 R20 111V, 275/40 R20 106W, 275/45 R20 110V, 275/55 R20 113H
22"
285/45 R22 114H
Conclusion
Roadian GTX is a new all-season tire that is available in more than 34 sizes ranging from 17 to 22"in diameters. Like many of its parent's brands, the tire comes with remarkable warranty based on the confidence reposed on it by the manufacturers. It has a- 680 A A U.T.Q.G. tread-wear rating as well as H, V and W speed ratings.
Roadian GTX is a tire you can depend on for remarkable handling, good mileage, balanced and quiet ride. However, its dry weather grip not as impressive as some from other competitors.
We hope you found our Nexen Roadian GTX review excitingly informative for your desired goal.