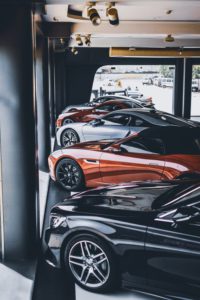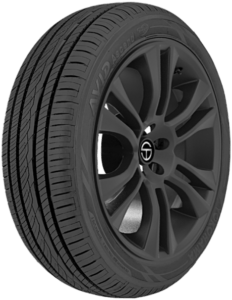 Yokohama is known for being devoted to new innovations and the production and release of outstanding product to the market. Also, this makes them one of the top best in the industry, in this article we bring you the Yokohama avid ascend reviews from the technology involved in producing it to its features and performance.
The company started in Oct 13, 1917 in a joint venture between Yokohama cable manufacturing and B. F. Goodrich. They expanded to United States in the year 1969 as Yokohama tire cooperation.
They developed their own material which consists of the Orange Oil Compound and the Airtex Advance Liner. Their BluEarth was designed with a resin gotten from Orange Oil Compound which is renewable and as a positive effect on the rubber composition while improving its quality.
There has been the availability of the orange oil-based tires in Europe. However, the Yokohama avid ascend grand touring tire is the first consumer tire with the orange oil-based technology-built tire to reach the US.
Features
The AVID Ascend features a mildly asymmetric tread design that consists of three ride zones which aids better grip on dry driving surface, free water evacuation and good traction during winter season.
Cross grooves and four circumferential grooves help evacuate water from under the tread to increase hydroplaning resistance and promote wet traction.
Yokohama´s 3D Adaptive Sipes provide more tread block rigidity for longer wear, while their biting edges increase wet and wintertime traction.
Large outboard shoulder blocks that are connected by tread block bridges which helps enhance dry response and gives you better cornering stability when getting around that corner.
Tapered outboard edge which promotes even wear and its continuous center rib which gives better road grip.
Inboard tread blocks that features higher density 3D Adaptive Sipes to provide additional biting edges which increases winter traction in light snow.
The tire´s internal structure includes twin steel belts reinforced by spirally wrapped nylon on top of polyester body plies.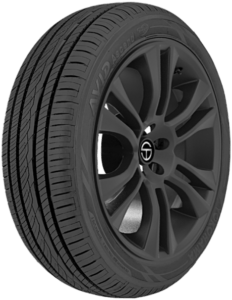 Performance
Developed for the drivers of coupes, sedans, minivans and crossover vehicles, the avid ascend is designed to give long tread wear, low rolling resistance and an all-season traction even on light snow.
Yokohama BluEarth branding is used to identify an ecologically friendly series of tires that are designed to deliver environmentally friendly solutions for drivers and their vehicles.
The oil extracted from renewable orange peels by the orange oil technology helps improve the molecular bond between natural and synthetic rubber which enhances the tire tread life, vehicle fuel efficiency and traction in all seasons.
The Yokohama Orange Oil compound uses a resin of orange oil gotten from orange peels after the oranges have been used for juice in place of some petroleum-based oils used generally in the production of tires.
However, the exact measure used per tires is not defined but the orange oil compound help create a tighter bond between the molecules of the natural and synthetic rubber which contributes to the quality of the tire.
This is intended to prolong the life of the tread and improve fuel efficiency and better traction.
As stated by Yokohama the orange oil compound is thermo-reactive at a molecular level, this denotes when the tire is on a straight line driving at normal temperature the rubber tends to be harder at lower resistance and hence wears better.
Also, when the tire is subjected to lateral pressures the rubber heats up which make the tire soak up some heat. Hence, it becomes soft and this aids in better grip which is a cool attribute that will contribute to the tire durability.
Warranty
The Yokohama Avid Ascend comes with up to 85,000mile tread wear warranty and 30days trial satisfaction warranty. Therefore, if you are not satisfied with it in 30days of purchase you can return them. The tread wear warranty and return policy makes it a great buying choice because it makes your buying decision easy.
+Pros
Comes with a reasonable tread wear and satisfaction warranty.
Ecological and environmentally friendly tires
Good grip during dry and wet driving conditions.
Advanced technology that aids better performance
–Cons
Buying advice
What's my car tire size? Determine your correct tire size before paying.
Don't buy used tires. Used tires have an unknown service life and recall history.
It is advisable to purchase four like tires at a time for the best performance out of your vehicle.
Some of its available sizes
15"
175/65R15, P185/60R15, P185/65R15, 185/55R16, 195/60R15, P195/60R15, 195/65R15, P195/65R15
16"
P195/60R16, P205/65R15, P205/70R15, P205/55R16, 205/55R16, P205/60R16, 205/65R16, 215/70R15, 215/55R16, P215/60R16, 215/65R16
17"
P215/60R17, P215/65R17, P215/55R18, 225/60R16, 225/65R16, 225/70R16 P225/55R17, P225/60R17, P225/50R18, P225/55R18, P225/60R18, P235/60R16, P235/60R17, 235/65R17
18"
235/55R18, 235/60R18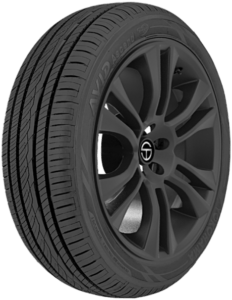 Why we recommend it
The Avid Ascend delivers quality as it promises, it gives smooth ride, excellent grip, and low rolling resistance.
Whether using orange oil or not is really resulting in the replacement of large amounts of petroleum-based oil or whether the amount of orange oil in the tires is actually rather small, the effect of the orange oil is quite noticeable.
Yokohama is actually committed to ecological construction as the tires are constructed at a zero-waste, zero-emissions plant in Virginia. It delivers advanced levels of traction and grip while still remaining comfortable on both wet and dry roads.
Ultimately, we say this tire is a good choice to purchase if it suits your vehicle and your driving conditions. We hope you find our Yokohama avid ascend reviews helpful.
Do leave us a comment below if you have any question, we will be glad to help also tell us which is your favorite and best choice from Yokohama tires.