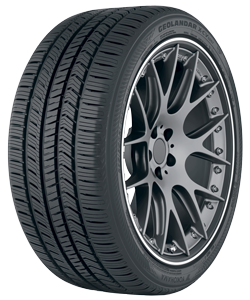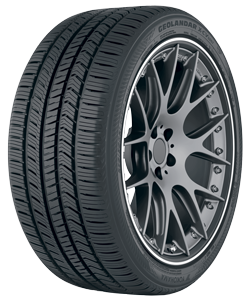 The Geolandar X-CV is an all-season tire built for luxury SUV, CUV and performance pickup trucks. This tire offers an all-season traction and braking on most driving surfaces with good tread life. The new Geolandar X-CV is available in different sizes from 18-22-inch sizes and it is available on sale in the US.
Let's get to know more about the Yokohama Geolandar X-CV tire from its performance, the technology used in building this tire and its abilities in this Yokohama geolandar X-CV G057 review.
For what driver
This tire is developed for drivers of CUV, luxury SUV and performance truck that desires an all season feel when driving with good handling on most driving surface. Even on light snow without sacrificing the driver's convenience and comfort while driving.
Season
The new Yokohama X-CV  tire is an all season tire capable of delivering good all-season traction on wet and dry driving surface, even on light snow.
About the new Geolandar X-CV G057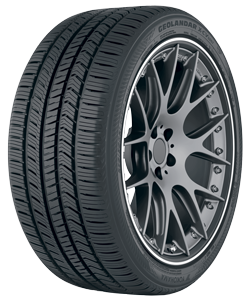 The new geolandar X-CV is built to deliver a good performance and a good grip in cold weather, thanks to its 2D and 3D sipes. And with this tire you get a quiet and comfortable ride with its sipes giving a good all-season traction. Its asymmetric tread pattern along with its 2D and 3D sipes delivers powerful braking when needed and short stopping distance when you are driving on a wet and snow surface.
The tire is built with lasting tread life and 50,000 miles warranty, you can expect even wear without it losing its initial traction and stability as the tire begin to wear out.
"The X-CV is definitely luxury meets performance," as stated by Bob Abram, Yokohama's senior manager of product planning. "It's specifically engineered for luxury SUVs and crossovers, and is built for long-lasting, powerful all-season traction and braking."
This tire is made with latest technology and features for confident drive, good braking abilities and responsive handling even on light snow. It is designed to provide stability and you get year round performance and traction with this tire.
Technology
The compound of this tire is made into an asymmetric tread design.
Equipped with four wide circumferential grooves which aids better wet braking and reduce the risk of hydroplaning.
The asymmetric tread features a five-pitch block variation for reduction of noise caused when air goes through the tire groove and hence gives a quiet ride and comfort when driving on wet and dry surface.
Its 2D and 3D sipes enhances better contact and traction when driving on light snow
Advanced silica end-locked polymer compound aids dissemination of silica all round the rubber matrix and this aids performance on wet surface and enhances good snow traction when driving on snow.
Two inboard intermediate ribs with the outboard shoulder for improved performance on dry surface.
Inboard shoulder and first intermediate rib for better wet performance when driving through wet surface.
Single ply polyester casing present in the internal construction of the tire.
Two wide steel belts reinforced by two nylon caps plies for improved handling and stability when driving on high speed.
Warranty
Yokohama gives the Geolandar X-CV a tread life warranty of 5 years or 50,000 miles. And also, uniformity warranty of the first 2/32 inch of wear.
Comes with workmanship and materials warranty for 5 years and free replacement for the first year or first 2/32 inch of wear then prorated to the last 2/32-inch depth. This tire as no manufacturer road hazard warranty from Yokohama.
Tire sizes
Size 18
255/55R18 109W
Size 19
235/45R19 99W, 235/55R19 105W, 255/50R19 107W, 255/55R19 111W, 265/50R19 110W, 275/55R19 111W
Size 20
235/45R20 100W, 255/45R20 105W, 255/50R20 109W, 255/55R20 110W, 265/45R20 108W, 265/50R20 111W, 275/40R20 106W, 275/45R20 110W, 275/50R20 113W
Size 21
265/45R21 104W, 275/40R21 107W, 275/45R21 110W, 295/35R21 107W, 295/40R21 111W
Size 22
265/40R22 106W, 275/40R22 108W

Pros
All season traction
Good handling on dry and wet surface
Capable on light snow
Good braking abilities
5 years or 50,000 miles tread life warranty
Cons
It doesn't come with a road hazard warranty
Not for heavy snow or winter
Conclusion
We hope you got to know more of this new tire in this Yokohama geolandar X-CV G057 review, you can also check information about the new advan apex V601.
If you have a question, review or comment leave it in the comment box below, we will be glad to help and hear from you.