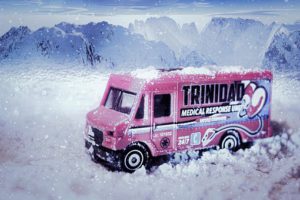 When you have a 4 wheel drive (4WD), all-wheel drive (AWD) or SUV you probably have the idea that you might not need a snow/winter tire. Because you drive a light truck or SUV does not mean your vehicle won't benefit greatly from a good set of winter tire.
As you well know, stopping distance and cornering is paramount when driving through ice and snow and your four wheel drive and SUV is not that effective when it comes to that. Well in this article you will get to know if you really need snow tires or not as well as the best snow tire for truck.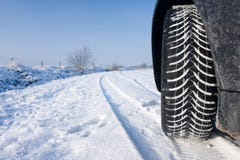 Do I need snow tires for my truck?
Truck and SUV drivers often feel they do not need winter or snow tires. It turns out the best 4X4 and all-wheel drive are not completely efficient on winter driving conditions except they have winter tires mounted. Winter tires gives these vehicles better performance on winter surface as that is what they are designed for and so it is wise to take advantage of winter tires.
The 4X4 and all-wheel drive are traction system truly gives good level of traction, but then their benefits and abilities are felt are mostly felt during acceleration. However, acceleration is not the most important area to check when driving on snow, the most important to check are the frustrating, stressed and helpless situation one go through.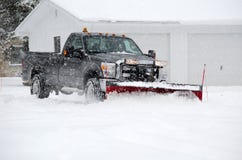 The most important and challenging aspect of driving in snow are stopping performance, straight line traction and cornering grip, you will agree your four wheel and all-wheel drive do not delver excellent performance here either. The four-wheel drive vehicles truly help you move quicker in snow but are not helpful in stopping the vehicle.
And the four wheel drive system add additional weight to your vehicle so the stopping distance on ice and snow might be longer than two wheels. Now speaking of braking 4X4 is of no difference to a front or rear wheel drive vehicles, it just do not offer better advantage. Sometimes you could even feel slide when turning around a corner, while your 4X4 and all-wheel drive could have helped you recover a good winter tire would have avoided it altogether in the first place.
Winter/snow tires will deliver a good winter stopping power, great winter performance, good cornering grip, effective turning, straight road traction in the most hazardous and stressful winter road condition. So for the best performance, control and overall safety, your 4X4, SUV, and light trucks generally needs winter tires just like every other vehicle driving through this road condition.
List of best snow tires for truck
1. Michelin LTX Winter Tire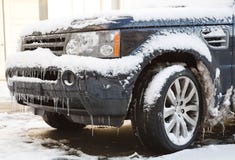 2. Yokohama iceGuard iG51v
3. Bridgestone Blizzak DM-V2
4. Cooper Discoverer True North
5. Michelin Latitude X-ice Xi2
6. Dunlop Winter Maxx SJ8
7. Firestone WinterForce CV
lets answer a couple of frequently asked question before expatiating that list.
Are all terrain tires the same as Snow Tires?
All terrain tires
All terrain tires are designed for year round use and for different terrains. They are built to deliver great traction on rough roads without losing their highway smoothness and comfort. Drivers of all terrain are confident when driving off-roads, mud and climbing rocks because the tire is designed to be versatile. And you don't have to worry too much about cuts and chips as they are built to be resistant to it and they are engineered to be strong so don't expect them to go down easy.
Snow Tires
Snow tires on the other hand are engineered with soft walls (softer than any other tire even all season or all terrain) and they remain soft even in extreme winter conditions. By so doing they are capable of great performance in winter driving conditions. Snow tires are built with squared-off shoulders instead of rounded ones with deep grooves that make the tire dig into snow and trap snow to enhance better snow to snow traction.
And the deep groove also helps with stability when you are driving on slippery surface. Also, the grooves are built to resist hydroplaning when driving through slush and wet surface. But then snow tires do not last long like other tires neither are they built for warm temperature like all-terrain tires, so you have to store them and replace with another tire.

Are all terrain tires great in snow?
All terrain tires are not bad in snow, they still deliver a good performance in snow. However, if you drive frequently on snowy and icy roads that aren't plowed then you will be better off with snow tires. Snow tires is designed specifically for all this winter extremity so they are unbeatable and they will come through with exceptional performance on those harsh and hazardous snow driving conditions.
But if you live in cities where the roads are generally dry and adequately plowed in snow season then all terrain tires are great for you. It will give you all the traction you need on this road condition and on light snow. Ultimately, the choice of snow or all-terrain tires depends on where you live, your driving condition and the amount of snow you drive on during winter season.
Some will find snow tires more useful while all-terrain tires will be the best fit for others, just remember to be adequately equipped and well-prepared for winter driving conditions in winter season. And if your choice is snow tires remember to unmount them and store them properly once the cold weather is gone because they are not designed for warm temperatures.
Best snow tires for truck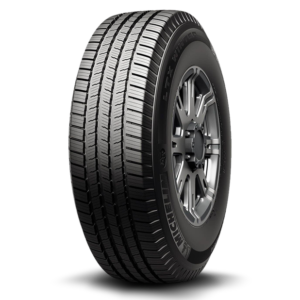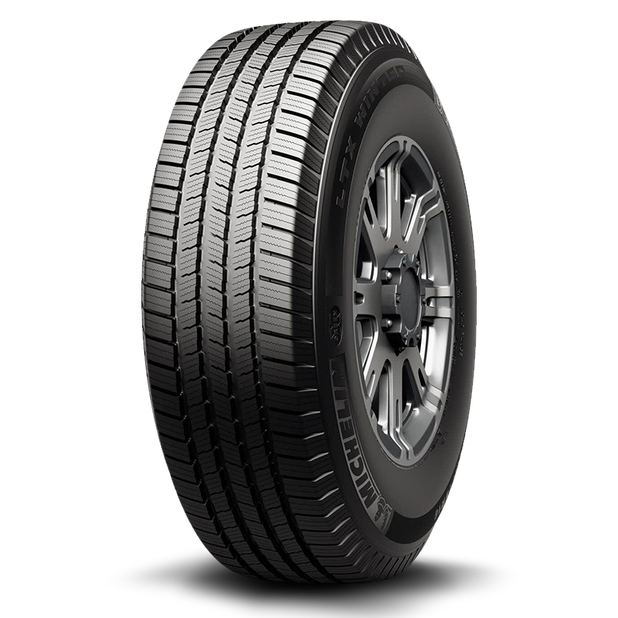 1. Michelin LTX Winter Tire:
The Michelin LTX winter tire is built for vans, SUVs, heavy-duty trucks and commercial pickups. They can withstand winter conditions and they are designed with cold weather winter tread compound called "W/Max" which helps boosts acceleration and gives good braking performance on ice.
Comes with E load ranges and it gives firmness while driving on dry and wet surfaces. Features low rolling resistance and built with symmetric tread design which aids in giving good grip in all types of winter driving conditions.
Feature tread blocks that give good traction even on snow and ice and its 3D sipes around the tread gives good biting edge. Also, its four circumferential grooves combine with its lateral groove to expel water and slush away from the tire which gives it better traction and better braking abilities. Paired with three steel belts to aid strength and durability especially during heavy-duty use.
It comes with 40,000mile tread life warranty which is actually a good warranty for a winter tire. It has 10-ply rating that gives good puncture resistance which is great for those who drive on gravel roads and on rough terrain.
2. Yokohama iceGuard iG51v:
The iG51v is a studless ice and snow winter tire that is designed for SUV, crossovers and light trucks to deliver the best performance in winter conditions.
The IceGuard iG51v provides stability and give good grip in snow, they also feature biting edges on either side that helps to maintain traction in the snow even when the tire starts to wear. The iceGuard iG51v features outer sipes that Yokohama calls triple 3D sipes. It can lock together to enhance tread block rigidity which aids better cornering stability on both dry and wet roads. And it delivers good braking even on deep snow.
The iceGuard provides good bite in the snow, whether it's during acceleration, braking or cornering. In slightly deeper snow, some acceleration slip does occur, but braking remains quite good. It's cornering grip is where the tires really excel.
CHECK HERE FOR CURRENT PRICE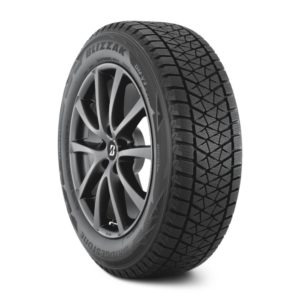 3. Bridgestone Blizzak DM-V2:
Blizzak DM-V2 is a studless ice and winter tire built by Bridgestone specifically for winter season to give great performance on winter driving surface. Designed for SUVs and light trucks with interesting features and abilities to sustain your vehicle in tough winter surface.
The bridgestone blizzak dm-v2 is designed for drivers of pickup truck, SUV and crossover vehicles that desires enhanced grip on snow and ice. With good traction on wet surface, good handling and comfortable ride.
The blizzak dm-v2 comes with the first 1/32 inch of wear guarantee on tire uniformity.
Materials and workmanship warranty is for 5-years and include free replacement during the first 3-years. A prorated amount is given for the remaining time and down to the remaining 2/32 inch of wear.
It's unique hydropholic coating present in the tire helps absorb water into the tire cells when driving on wet surface or rain filled surface, and thereby getting you out of it without hassle.
Also, you don't have a problem when driving on dry surface, in essence, if confidence, stability and control is what you seek when driving through the harshest winter condition then the blizzak dm-v2 will not disappoint you.
4. Cooper Discoverer True North:
If you speak of quiet winter tires, tires that can handle snow storm, tires that can plow its way without slipping, tires that will give you safety, put you in control of your vehicle, tires with exceptional stopping grip, that gives you nice soft ride, tires that will improve your braking and handling dramatically then my friend you can speak of the Discoverer true North.
The discoverer true north is designed for drivers of coupes, sedans, crossovers and SUV that desire an exceptional winter tire. To plow through winter driving conditions, cut through the ice with ease, give confident handling and deliver great performance through this season.
Discoverer True North is a studless ice and snow winter tire from Cooper available in sizes 15 to 20. The true north is engineered with the latest technologies to provide exceptional winter performance, excellent snow, slush and ice traction.
Also, it gives good grip, confident handling and responsive steering. It is branded with the three peak mountain snowflake symbol (3PMSF) which confirms it meets the industry winter performance abilities.
5. Michelin Latitude X-ice Xi2:
The Latitude X-ice Xi2 is Michelin's studless ice and snow winter tire designed for drivers of vans, crossover and sport utility vehicles as well as light-duty pickups that desires more level of confidence in winter driving condition.
Latitude X-ice Xi2 combines ice and snow traction with enhanced handling on wet and dry roads. This winter tire meets the industry's severe snow service requirements and is branded with the three-peak mountain snowflake (3PMSF) symbol which shows it has been tested and confirmed to be great on snow.
Michelin's Flex-ice silica-based winter tread rubber compound aids stability on wet and dry roads while remaining flexible at lower temperatures. It's flexibility enhances snow and ice traction and its compound is molded into directional tread pattern. The X-ice Xi2 groove is designed to evacuate water and slush to reduce the risk of hydroplaning.
Features independent shoulder and intermediate tread blocks with a combination of multiple micro-pumps and Cross Z-Sipes for enhanced ice and snow traction. Cross Z-Sipes increase for enhanced driving precision on dry and wet roads.
The tire's internal structure includes twin steel belts reinforced by spirally wound polyamide cord to optimize the tire profile while enhancing high-speed capability. Michelin recommends using Latitude X-Ice Xi2 tires in sets of four to provide the best handling characteristics and give the best performance.

6. Dunlop Winter Maxx SJ8:
Winter Maxx SJ8 is Dunlop's studless ice & snow tire engineered for drivers of crossovers, SUVs, light trucks and minivans looking for confident handling and good braking performance on cold, wet, snow-covered and icy roads.
The Winter Maxx SJ8 tire feature Nano-Fit tread compound molded into a directional pattern. This winter-focused compound combines flexibility and rigidity to conform to the micro-texture of low-friction surfaces.
It's four wide circumferential grooves combined with wide lateral notches and open shoulder slots help evacuate water and slush away from the contact patch. And the Maxx Sharp Edge enhance the number of biting edges per tread block and by so doing prevents block distortion while also providing good traction on wet, snow and ice surface.
The Winter Maxx SJ8 Internal construction consists of a two-ply polyester casing for enhanced durability while maintaining ride comfort. Two wide steel belts support the tread area with a two-ply nylon reinforcement cap for enhanced handling with high speed abilities.
Winter Maxx SJ8 tires meet the industry's severe snow service requirements and are branded with the three-peak mountain snowflake (3PMSF) symbol.
7. Firestone WinterForce CV:
The Winterforce CV is Firestone's Light Truck/SUV Studless Ice & Snow tire designed for drivers of vans, delivery trucks and heavy load vehicles, Designed for drivers looking for traditional wintertime traction on dry, wet and snow covered surface with sizes available in heavy-duty, euro-metric commercial vehicle sizes.
Firestone Winterforce CV tire features wide, high-angle lateral grooves and deep, circumferential groove that help evacuate water and slush and reduce the risk of hydroplaning. With independent tread blocks siped to offer biting edges necessary for great traction on snow and on ice.
It's tread compound is molded into an aggressive directional pattern and the strong tie bars in the outboard shoulders stabilizes the blocks for confident handling and resists irregular wear. The tire's internal structure includes twin steel belts on top of a polyester casing which increase strength and improve ride quality.
This winter/snow tire meets the industry's severe snow service requirements and it is branded with the three-peak mountain snowflake (3PMSF) symbol.
Conclusion
We hope this article was helpful for you and hope you found your choice in the list of best snow tire for truck in 2019. Remember to equip yourself for the season and stay safe, if snow chains are what you desire then you can check this out. If you have any comment or question, leave it in the box below we will be glad to hear from you.