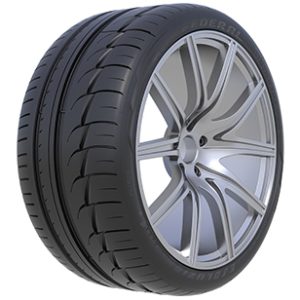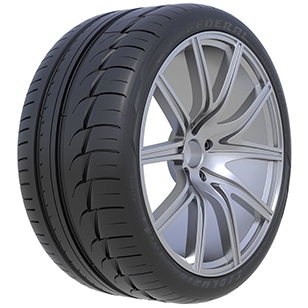 Evoluzion F60 is federal ultra-high performance summer tire designed for passenger vehicles. Federal engineered this tire to deliver superior responsiveness, drive comfort, high speed performance with good grip. Delivers expert handling and high performance for the benefit of drivers of super cars.
Federal Evoluzion F60 won the Red Dot Awards in 2019 which shows it indeed is capable of excellent delivery as it has experts' approval in the industry. Let's get to know more about this award winning tire in this Federal Evoluzion F60 Review.
BRAND
Federal tire is founded in 1954, it is a Taiwan-based tire manufacturer now operating under federal cooperation. Federal tires is a brand that is well-known worldwide mostly for its motorsport and racing products especially in US, Japan and Australia. They offer a wide range of tire
Federal Tires is a major brand of Taiwan-based Federal Corporation. Brand is widely known worldwide, especially in the US, Japan, and Australia, for its motorsports and racing designed products. For different category of vehicles ranging from passenger car tire to light truck and commercial trucks. And wide availability of all season tire to UHP to touring to summer and winter tires.
TECHNOLOGY
Evolution F60 features new silica infused tread compounds which enhances its durability and delivers exceptional rigidity.
Triple circumferential groove with inner tread grooves enhances wet traction especially at high speed and help reduce the risk of hydroplaning by channeling water away from its footprint.
The treads are molded into asymmetric pattern which aids firmer grip on dry and wet surface.
Its asymmetric tread design and quality internal structure enhances its high speed performance and power delivery.
Reinforced outer shoulder blocks gives wear resistance and extra traction during intensive driving.
Extra biting edges for better cornering with enhanced maneuvering abilities.
Tread continuous center rib gives stability while driving by circulating pressure through the tread, also helps to reduce irregular tread wear and enhances steering response.

About the new Evoluzion F60
The F60 is federal flagship tire for ultra-high performance tire and the third in a row to win the Red Dot Award. The Red Dot Design Award is an international product design and communication design prize awarded by the Design Zentrum Nordrhein Westfalen in Essen, Germany. There are prize categories for product design, design agencies and design concepts.
The Red Dot Design Award is considered one of the world's biggest design awards, there are thousands of products evaluated yearly. Evaluations are based on innovation, aesthetic characteristics, applicability, functionality, and efficiency.
If you didn't know, Federal 595RS-RR UHP tire won the Red Dot Award as of 2017, and the excellent Xplora MTS won the Red Dot Award in 2018. Now the F60 is the award winner for this year which means Federal tire has won this prestigious award for three consecutive times.
As stated by Da-Wu Chen, Global Sales and Marketing Director of Federal Tires, "Winning Red Dot Award consecutively is truly monumental to our tire performance and quality. We are very proud that our Evoluzion F60 has received such global recognition from the Red Dot Award again and we will continue to enhance our product competitiveness through continuous R&D concentration,"
And Joe Kao, Federal Tire North America operation manager stated "We had been honored by Red Dot Award in 2017, and this is our third consecutive year being recognized by this prestigious design award,"
This tire is engineered to deliver ultra-high performance, stability, great traction on dry and wet roads, superior handling, comfort, durability, even wear while keeping the driver in control of the car. It is constructed with high speed capabilities and resistant to shape deformation.
TIRE SIZES
225/40ZR18 92Y XL, 245/40ZR18 97Y XL, 255/35ZR18 94Y XL, 235/35ZR19 91Y XL, 245/35ZR19 93Y XL, 255/35ZR19 96Y XL, 255/40ZR19 100Y XL, 265/30ZR19 93Y XL, 265/35ZR19 98Y XL, 285/30ZR19 98Y XL, 285/35ZR19 103Y XL, 235/35ZR20 92Y XL, 245/35ZR20 95Y XL, 245/45ZR20 103Y XL, 255/35ZR20 97Y XL, 265/35ZR20 99Y XL, 275/35ZR20 102Y XL, 295/30ZR20 101Y XL, 305/30ZR20 103Y XL, 245/35ZR21 94Y XL, 265/35ZR21 101Y XL, 285/30ZR21 100Y XL
CONCLUSION
This is suitable for sport cars and super cars, also it is a great choice to pick if it suits your driving condition. We hope you find this Federal Evoluzion F60 review informative and helpful. If you have any comment, review or question, leave it in the box below, we will be glad to hear from you.