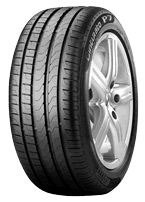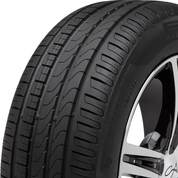 The Pirelli Cinturato is an ultra-high-performance summer tire made specifically for sedans, sporty compacts, and sporty coupes. Designed with the latest materials and the first Pirelli's green performance tire. Its tread pattern is designed to deliver comfort, safety, and great performance. The Cinturato P7 is built with materials that are eco-compatible therefore they are not harmful materials.
In this article you will find a comprehensive pirelli cinturato P7 reviews from its technology to its features, warranty, sizes to its performance. This tire gives good handling and performs well on wet and dry roads.
About Pirelli and the 'Green Performance' features
Pirelli is an Italian company and fifth largest tire manufacturer in the industry. Established in 1872 and well-known for building tires for sport cars, its headquarter is in Milan.
Pirelli is one of the top in the tire manufacturing industry and the cinturato P7 is Pirelli first green performance tire.
This tire is built with very little raw material, handles well while delivering raw great performance. The 'green performance' makes the tire have fewer emission thereby it turns out to be environmentally friendly and eco-compatible.
Has high resistance to mechanically caused damage which makes it safer to drive with less to worry about. Developed with innovative hybrid material which makes it hard to destroy and gives it lesser tread wear. You get to enjoy high performance features with comfortable driving with the Cinturato P7, a high-performance tire for drivers that value high performance in their sporty coupes and sedans.
Season
The pirelli Cinturato is an ultra-high-performance summer tire built specifically for the summer. It gives good handling, and smooth ride on dry and wet roads.
However, it is not for all season driving, though great on wet and dry roads it is not meant for winter conditions like ice and snow.
If you need tires for all season then all season tires or all terrain tires are the best choice.
Made for what cars
It is designed specifically for sporty coupes and sedans, a good choice for drivers who likes a sporty style with high performance feel while driving.
FEATURES
Encouraged by its tread pattern and four wide longitudinal groove it does excellently well on wet driving surface
Made from eco-compatible materials that makes it less harmful to the environment when in use.
Inbuilt material which provide lower rolling resistance and reduce fuel consumption
CO2 emission with improved mileage
Features that makes the tire last with better performance
Optimized tread design that makes it deliver low road noise while ensuring safe and comfort driving

Technology
Presence of block layout in its tread that helps reduce its rolling resistance and this reduces the tire noise when driving, also its fuel consumption is greatly reduced.
Reinforced shoulder blocks in the central part of the tread which gives good grip, stability and provides precise steering
Wide longitudinal grooves for better driving experience in the rain or on wet driving surface, protects against hydroplaning.
Built with the green performance feature that gives it better interaction with the eco system and makes it less harmful to the environment while giving great performance.
Built with hybrid material which gives lesser tread wear.
Pirelli uses a special silica-based compound to improve its traction and grip
Warranty
Comes with a 70,000-mile limited tread wear warranty
Performance
The Pirelli Cinturato is built for summer, so let's see how it delivers on wet road and dry road.
On Wet Road
It is smooth and gives great performance in wet roads. However, it's won't perform well on snow, ice and during winter driving conditions. For that you can get winter tires or all terrain tire.
On Dry Road
You can expect good grip, good steering response, great cornering and good traction from the Pirelli cinturato P7, along with a sportier feel. With this tire you are in control, gives balance, stability and good breaking power. The Pirelli Cinturato P7 is good for fast driving and for precise cornering when driving on dry driving surface.
PROS
Excellent grip on wet and dry driving surface
Provides good handling
Gives comfort while driving
Tread doesn't wear quickly
CONS
Tire sizes
195/55R16 87V SL BSW, 205/50R16 87V SL BSW, 205/50R16 87H SL BSW, 205/55R16 94V XL BSW, 205/55R16 91H SL BSW, 205/55R16 91V SL BSW, 205/60R16 92H SL BSW, 205/60R16 92V SL BSW, 215/55R16 97H XL BSW, 215/60R16 95H SL BSW, 215/60R16 95V SL BSW, 225/55R16 95V SL BSW, 225/55R16 95H SL BSW, 225/60R16 98H SL BSW , 205/50R17 93V XL BSW, 205/50R17 93H XL BSW, 215/45R17 91V XL BSW, 215/50R17 91V SL BSW, 215/55R17 94H SL BSW, 215/55R1794V SL BSW, 225/45R17 94V XL BSW, 225/45R17 94H XL BSW, 225/50R17 94V SL BSW, 225/55R17 97V SL BSW, 225/55R17 97H SL BSW, 225/60R17 99H SL BSW, 225/60R17 99V SL BSW, 225/65R17 102H SL BSW, 235/45R17 97V XL BSW. 235/45R17 97H XL BSW, 235/50R17 96V SL BSW, 235/55R17 99H SL BSW, 245/45R17 99H XL BSW, 245/50R17 99V SL BSW, 215/50R18 96V XL BSW, 215/55R18 95H SL BSW, 225/45R18 95V XL BSW, 225/55R18 98H SL BSW , 225/60R18 100H SL BSW, 235/45R18 94H SL BSW, 235/45R18 94V SL BSW, 235/50R18 97V SL BSW , 245/45R18 100V XL BSW, 245/50R18 100V SL BSW, 225/55R19 99H SL BSW, 235/40R19 96V XL BSW, 245/40R19 98V XL BSW, 245/45R19 98V SL BSW, 255/40R19 100V XL BSW, 255/45R19 100V SL BSW, 245/40R20 99V XL BSW, 245/45R20 99V SL BSW
Recommendation
Pirelli always delivers quality tires and this cinturato P7 summer tire is no exception with its eco system friendly technology and green performance technology.
This tire lives up to its high-performance title, especially on wet and driving surface. Gives comfort and safety during driving. Possess great dry traction and great wet traction, the only disadvantage is it can give great performance on ice which is expected of a summer tire.
With its 70,000-mile tread wear warranty and the fact that it has technology in place that makes its tread wear slowly. Lovely for drivers that love the high performance with the sporty feel while driving.
This tire is no doubt a good choice to buy during summer or if you live in a place where you don't experience extreme winter. We hope you find our pirelli cinturato P7 reviews helpful.
If you have any comment or question leave them in the comment box below, we will be glad to hear from you.