Generally, it is of the fact that seasonal tires are recognized for giving a wonderful performance all-round season.
Sometimes you get to ask questions about what summer tires really are.
Obviously, as the name implies, the summers tires are tires that are specially designed to perform optimally in summer and warm climatic conditions.
We bring you a list of our best-rated summer tires that are known to deliver quality and great performance during warm weather conditions with awesome features that are attributed only for the purpose of its task.
In terms of performance delivery and traction advantages during summer, summer tires are perfectly exceptional, but may sometimes not deliver a great performance in other seasons.
---
Michelin Pilot Super Sport Tires
The Michelin Pilot Super Sport is an ultra-high-performance summer tire designed for supersport cars.
Having a standard warranty of 6 years, the tire will offer you a comfortable ride 50,000 kilometers long, which aids a good tread life span.
With a dependable legacy of ultimate production of top-quality tires in the world, this tire is no doubt a plus to the big name of Michelin, as it features a wonderful handling precision, while it continuously enhances fuel efficiency, durability, and well-guaranteed safety.
---
Continental Extreme Contact Sport
In the world of tire manufacturing, Continental tires are the best to be reckoned with along with other big brands out there that produce quality tires.
Another proof of their beautiful production is the Continental Extreme Contact Sport tire.
These versatile Ultra-High-Performance summer tires are purposed in their production for car enthusiasts.
Engineered for extreme grip in wet and dry conditions, they provide perfect handling control and a guaranteed safety on slippery or wet roads with an awesome tread life span.
Featured with a 50,000-mile limited mileage warranty, their traction grooves improve snow performance through increased pattern edges, while X-sipes technology improves braking, cornering and enhances a perfect acceleration on wet, icy surfaces and snowy conditions.
However, they might not be able to perform at their best in extremely high climatic snowy weather.
---
Nitto Nt555 Extreme ZR
In case you are in search of tires that are ideal in terms of acceleration and high-speed braking, even on straight roads and corners, look no further because the Nitto NT555 extreme ZR is here with the best answers for you.
The Nitto NT555 extreme ZR is an Ultra High-performance summer tire that promotes excellent all-weather traction, with its composites and great skimming resistance through its circumferential lateral grooves.
Built for performance vehicles anyways, its larger contact patch aids the tires' acceleration and high-speed power braking and cornering ability.
It delivers a high-speed dry performance combined with the awesome responsiveness of the steering and driving stability.
All these features are due to the enhanced contact patch, the NT555 extreme ZR's internal structures of twin steel belts, and joint-less edge ply which increases the high-speed durability and stability while it still maintains the optimal shape of the tire.
Its advanced high technology tire compounds help to provide excellent summer traction while the tread grooves are resistant to hydroplaning.
The tire variable pitch design performs the magic of canceling the road noise that is sometimes heard in the vehicle cabin, and with this, you are left to cruising your ride smoothly with no problem at all.
---
Dunlop SP Sport Maxx GT
The Dunlop SP Sport Maxx GT is one of the best new premium Ultra performance summer tires.
It helps to deliver enhanced dry grip, along with perfect responsive steering, cornering stability, and handling.
We need to mention the fact that the tires are very poor when it comes to handling on icy surfaces or on snow and hence are not fitting into use during freezing weather temperatures.
However, its noise shield technology adheres to a sound-absorbing layer foam that is built into the inner liner of the tire thus performing noise reduction.
The Dunlop SP Sport Maxx GT also comes with a highly refined carbon black tread compound technology that is molded into an asymmetric tread design, featuring formed tread blocks and a continuous middle rib.
They also come with a rayon cord casing and a unique bead to enhance high-speed capability and a perfect ride.
Its spirally-wrapped twin belts with a joint-less band are not left out.
---
Hankook Ventus V12 Evo 2 Summer Radial Tire
This is a very quiet tire among others in its class, possesses lots of great features with a good steering response that provides consistent performance in dry and wet climatic conditions.
The Hankook Ventus V12 Evo 2 is a very outstanding tire as it possesses good manners on the road.
Though at some point it may feel kind of soft while negotiating corners, still a great and comfortable ride is totally assured from these tires.
When it comes to fear of noise, that is obviously nothing to be worried about.
Applaud goes to its 5-inch tread sequence, which enhances a very quiet ride.
Its circumferential and lateral grooves do the magic of evacuating water and help the tires to grip on skimming roads in summer.
The high grip silica tread compound also improves its fuel efficiencies and a designed tread to aid good grip on dry roads.
---
BFGoodrich G-Force Sport Comp 2 Radial Tire
This is a good tire that will be great on your vehicle during summer.
It features a hooked tread design which gives good biting edges and good grip at cornering angles.
Also, the off-set shoulder groove maximizes its tread contact for better cornering abilities.
The tire is built with a great tread pattern that gives your vehicle stability and good handling while driving.
The tread channels water properly on wet roads and give good grips on dry surfaces.
This is a great choice for warm climate driving conditions.
All BFGoodrich tires have a standard manufacturer limited warranty, which covers defects in workmanship and for the materials used in its original usable tread composition, or for 6 years from the date of purchase, whichever occurs first.
However, check the warranty prescription for proper details.
---
Pirelli P ZERO High Performance Tire
This is a high-performance summer tire for sports cars and performance sedans.
It is built with an asymmetric tread design which will give you a better grip and great handling while driving.
This tire is majorly purposed for riders who are admirers of certain spec of cars like a sedan and sports cars or probably drives one.
The tire has great shoulder blocks for better cornering ability and it delivers good braking performances on both dry and wet surfaces.
It reduced road noise and possesses rigid blocks to improve handling.
---
Firestone Firehawk Indy 500
The Firestone Firehawk Indy 500 is designed with an inspiration of its racing heritage and an invention in its new tread design.
It is equipped with features of a proprietary pulse groove water channel.
You might like to have the Firehawk Indy 500 Ultra-High-Performance summer tires from Firestone on your car, being that its performance is of great value.
Plus, they have an improved water evacuation and a shorter stopping distance on wet roads.
The Firehawk Indy 500 tires have tread and wide shoulder blocks, which help to provide very impressive handling and braking on wet roads and maneuvering into sharp bends on dry surfaces.
Though, the tires as perfect and awesome in the performance they provide, they are not a good option for tires during cold or freezing weather conditions, like on icy surfaces or on snow.
But be guaranteed that you will get the value of the money spent on these tires as it provides you a comfortable ride without harshness during summer.
Its featured wide shoulders give an increase in the stiffness of the tire to provide dynamic cornering.
---
Bridgestone Potenza RE050A RFT Radial Tire
Bridgestone Potenza RE050A is designed specifically for a sports car, sports coupe, and sedan driver, built to deliver solid dry and wet traction with exceptional cornering grip and good stability.
It has a 90% silica content tread compound and is built with an asymmetric tread design.
It has large tread blocks and a continuous center rib which give stable driving on road surfaces and good performance during driving.
Also, it gives a good grip in dry and wet conditions.
This tire is designed with a unique run-flat technology that allows you to drive up to 50 mph for 50 miles if unfortunately, you get a flat tire.
It features a run-flat version, with a great level of comfort and minimal road noise.
The one disadvantage of this tire version is that you cannot drive on these tires when the temperature gets below 40 degrees or in winter weather conditions.
The tire comes with a great warranty for materials and workmanship, you get a 5-years warranty which includes free replacement during the first 3-years.
A prorated amount is given for the remaining time period.
There is also a 30-day buy and try guarantee that allows you to refund or exchange the tires when you are not satisfied with the purchase.
---
Federal 595 Evo Tire
The Federal 595 Evo tire is a summer high-performance tire at a lower cost.
This model from the Federal is suited for all types of sports cars, coupes, and high-powered sedans.
It has a technologically advanced design and an aggressive-looking tread pattern that features a scorching flame on the sidewall.
The tire delivers good handling while driving and has a good grip and stability.
Other advantages are that it is quite affordable and has low noise while driving.
It rides just great on rough pavement or potholes and has a good cornering ability while delivering a good ride quality.
The tire is built with a summer tread compound and unique advanced 3-D tread design which gives the tire added traction and good handling on dry pavement.
Also, large solid shoulder blocks are there which aids impressive cornering grip and stability.
The Federal 595 Evo has a lot of features that are always at your services when you call, starting from its main groove built-in 4, which disperses water effectively in order to prevent hydroplaning to the optimized tread pitch that provides noise reduction and offers you a comfortable ride even at high speed.
It delivers exceptional grip, responsive steering, and precise cornering.
Thanks to the reinforcement of the central rib, it delivers straight-line stability.
---
Guide And FAQ On Summer Tires
When should I replace my tire?
Many people are not used to checking their car tires to know the conditions of the tires except when the tire needs inflation.
You need to know that the vehicle's efficiencies, performance, and safety depend on the excellent performance of the tires in their traction and braking capabilities.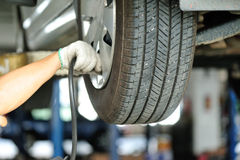 Though the routine of changing or replacing tires should not exceed 6 years, on some occasions, one may encounter the unprecedented, and at some point, come to be aware that the car tires are wearing out, which might warrant changing or replacing the tires.
However, there are some tires that do not require tread designs or even much tread before they can deliver superb traction on dry roads.
Drivers' abilities to control the vehicle depend on the traction between the car tires and the roads.
Here are some tips to help notify you when your car tires need to be replaced.
Primarily, the task of the tire tread is to distract water from underneath the tire, to aid traction, and to avoid hydroplaning on wet roads.
Once you notice that the tread is flat, it means the tire needs to be replaced.
There are bars that form horizontal bridges called tread wear bars and are usually the tire treads at the lower depths.
In case you find out that the bars flush with the tread and the tread becomes even with the wear bars, you should be on the go in getting another tire.
Lastly, when you notice a slip in the snow or skimming in the rain and the car not stopping at a short distance on wet roads, it means the tread is wearing away or has worn away and the tread groove is reduced, then you need to replace the tires without further delay.
How do I select the right summer tires?
Many drivers who want summer tires are often confused and yet have been trapped in the thoughts of not knowing what they really need and which option of summer tires they should buy.
Meanwhile, there are certain conditions to be guided with before reaching for their car's summer tires.
It is also very important to know the size of your vehicle as advised by the manufacturer, down to the prescription of the speed and the load capacity that the tire can convey.
It is highly welcomed in some cases if you wish to change your tires with a tire size that is relatively higher than the previous one that it must not exceed between the measurement of 0.59 to 1.8.
Be mindful that it is of acceptable limit because if it is not it might give negative results on the traction and you might begin to experience discomfort during driving.
However, this may bring about high consumption of fuel and wrong readings from the dashboard.
It is not advisable to choose a lower load capacity and speed index because it may reduce the safety of the car.
Can summer tires be replaced by All-Season tires?
When it comes to comparing all-season tires to summer tires, there are wide differences between the tires and which could sometimes be misunderstood because each of them has its limitations and benefits.
One tire may seem perfectly OK than the other one, depending on the driving conditions.
All-season tires have some wonderful features like acceptable performance in wet and dry climatic conditions, as well as good traction on light snow with moderate tread depths and rubber compounds that are built to provide a longer tread life span.
All-Season tires come with comfort in riding, handling, and other awesome performance attributes, and are offered in many brands and models, sizes, load capacities, and speed ratings for use on varieties of cars.
Although they offer less grip compared to summer tires, they still perform well in warm climatic conditions.
Summer tires, however, are perfect just for summer, very good for vehicles with high-performance features and are known to offer responsiveness, braking capabilities, and are very excellent in maneuvering into bends.
They are built and designed for high speed and are very agile.
The tire is engineered with rubber compounds and tread patterns that enhance good traction on the road, but the tread patterns put more rubber on the road because of its fewer groove features.
The tread patterns are built to remain flexible, thereby aiding perfect traction and grip.
Some other features in the design of summer tires are increased performance in wet and warm weather conditions and also, its speed capabilities make it gets on the spot of high demands.
In other words, when choosing the tires that you feel are best suitable for you, one needs to consider the driving conditions, the climatic conditions of the geographical area, as well as the performance needs.
When should I switch from summer tires to winter tires and vice versa?
Most drivers are often faced with challenges of when to change their vehicle tires every year, having believed that you just must change from summer tires to winter tires immediately at early snowfalls.
This is sometimes not that acceptable because summer tires are specifically built to help conserve your fuel consumption and reduce noise that is provided but does not offer good traction when the temperature goes down from 10° to 6°.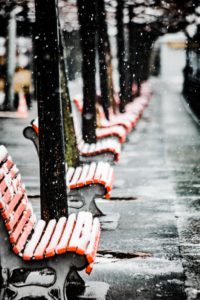 As a result of the drop-in temperature, the rubbers around the tires becomes resistant while the tread bars that help to slush water start to fall short of their performance functionalities, and hence lose traction on wet roads.
Once you notice this with your tires, then there is a need to change into winter tires.
Made of mild rubber and are not easily hardened, the winter tires also possess more composites tread pattern which does not give room for water and snow to get stuck on it, despite the low climatic temperature, just that one might not have a way of avoiding the loud noise while driving and a very possible increase in the consumption of fuel.
As for switching winter tires for summer tires, it is strongly advised to wait till May, sometimes from the 12th to 20th of May, which makes it a better decision to be taken.
The reasons being that April month seems to sometimes be warm and the sky looking colorful in the morning with an average temperature of 14° to 15° but at nights, more snowfalls are to be expected which may at times trend till the first week of May.
Can I put summer tires on the front wheel of my vehicle?
Putting summer tires on the front wheel of your vehicle is not as important as being put in the know of the side effects of mixing your vehicle tires, apart from the fact that it is illegal in some countries to fit mixed tires on your vehicle, either on the front or rear wheel.
It helps to guide against excess and uncontrolled speed, also to help avoid great danger, it is recommended that you endeavor to fit your vehicle wheels with tires of the same brand, sizes, tread pattern, and also of the same load capabilities and speed index, as recommended by the specifications of the manufacturer of your vehicle.
However, if you must, sought an expert's opinion on mixing your vehicle tires or if there is a need for such a decision you can check and do as prescribed in the manufacturer's car manual guide.
Conclusion
Here is our list of summer tires that will suit your different driving conditions, from the high-performance tires to sport tires to ultra-high-performance tires for car enthusiasts with good handling on dry pavement, good grip when driving, great warranties, technological advancement, great cornering abilities, great treads, good tread wear and good ride quality from different brands.
You sure can have the most comfortable ride with any of these tires.
We hope you find the list helpful.
If you have any comments or questions, please leave them in the comment box below and we will be glad to help.
---